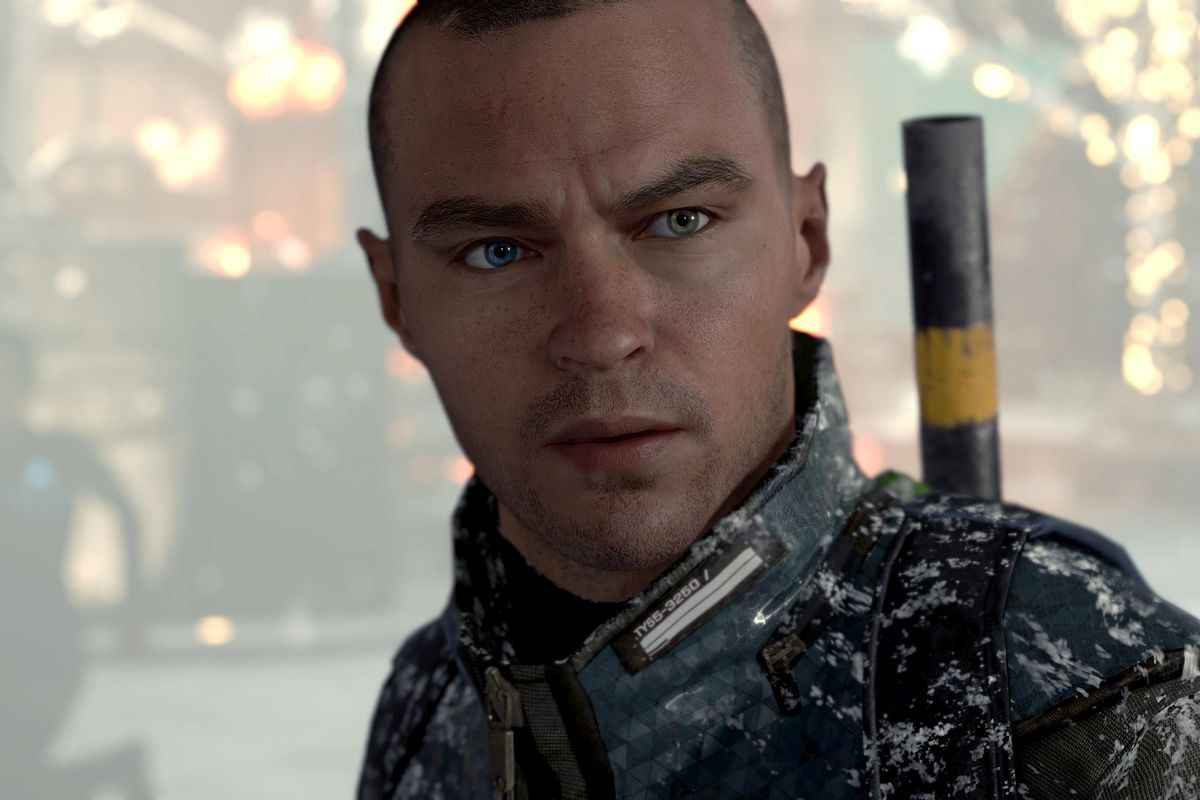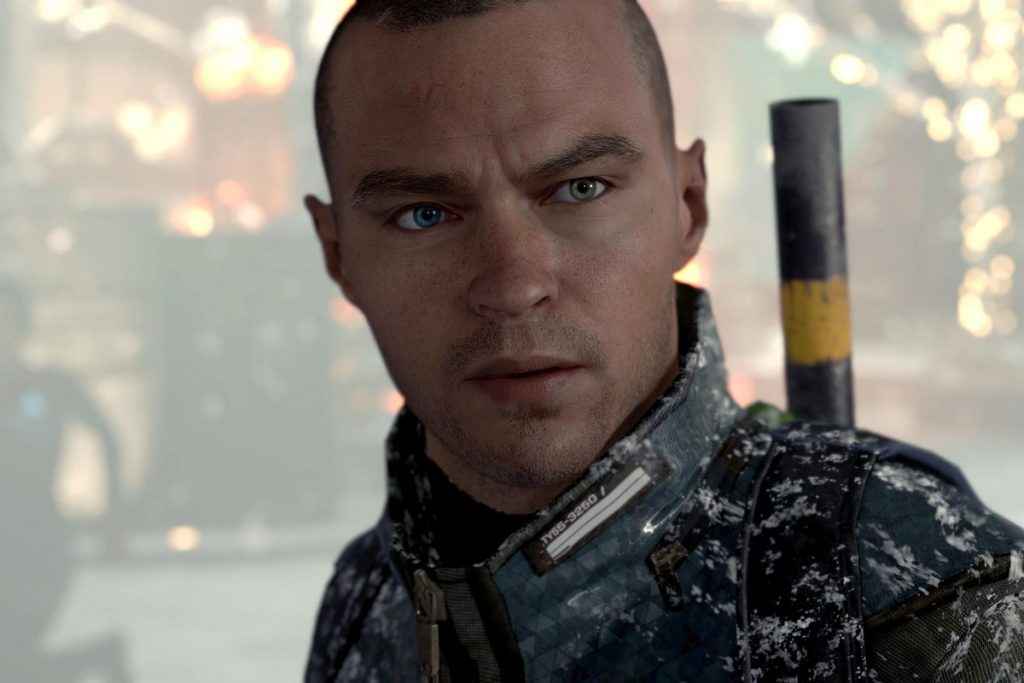 The Detroit Become Human demo has been confirmed to hit PlayStation 4 worldwide tomorrow. Via the official Detroit account, comes news that players will be able to enjoy the first mission for free.
Original Story
Either there's been a mistake by Sony on the PlayStation Store, or there really is a Detroit Become Human demo available tomorrow. It seems that a demo for the upcoming PS4 exclusive action-adventure has cropped up on the New Zealand PSN Store.
It states that the Detroit Become Human demo will be release on April 24, 2018. It also comes with the following description:
How far will you go to be free?

Get a glimpse of the android revolution of tomorrow in this action-packed demo for Detroit Become Human.

The unique prototype android Connor serves the Detroit police department, and you join him at that beginning of a dramatic stand-off with a fugitive.

You choose what happens. Analyse the situation and make your decisions carefully…lives could be at risk.

Detroit Become Human is a twisting neo-noir thriller about service androids breaking their programming and desiring freedom.
Sony Interactive Entertainment and developer Quantic Dream have yet to officially announce a Detroit Become Human demo, but it definitely looks like one is coming.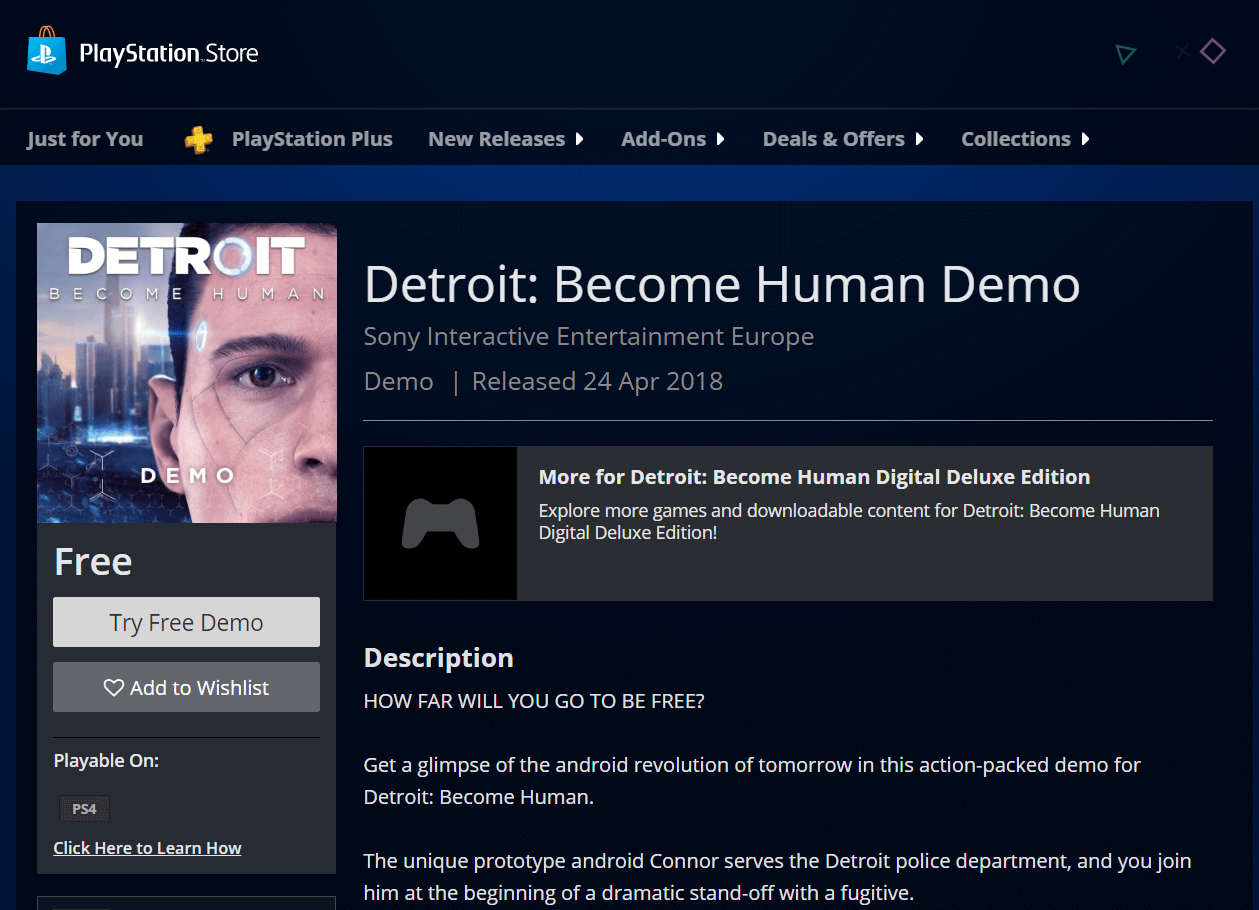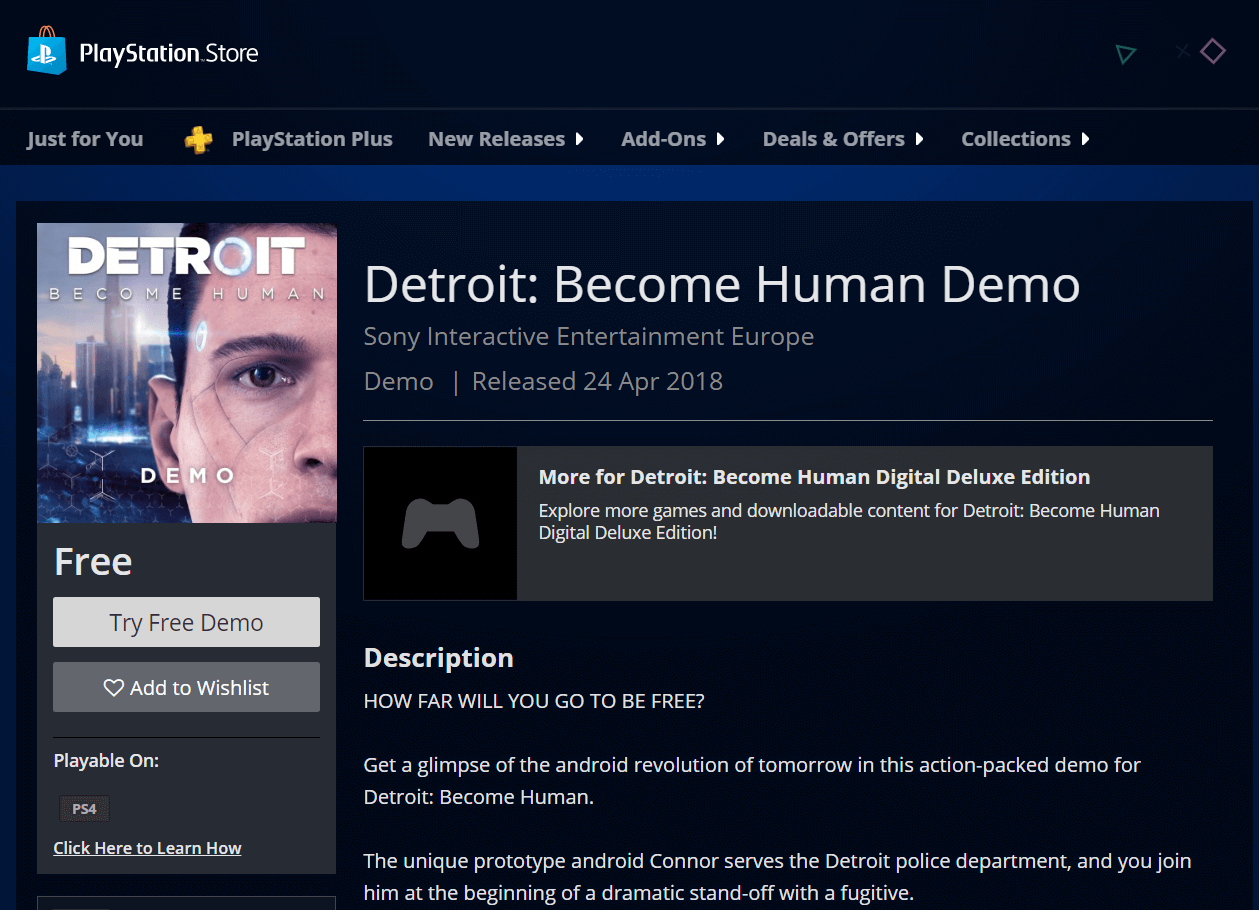 With the games releases only a month away, on May 25, 2018, we'd expect the demo to also become available in North America and Europe. Maybe it will crop on the PlayStation Store tomorrow?
We'll let you know. In the meantime, check out the Detroit Become Human pre-order bonus, and the Digital Deluxe Edition which comes with a copy of Heavy Rain.
Source: PlayStation Store