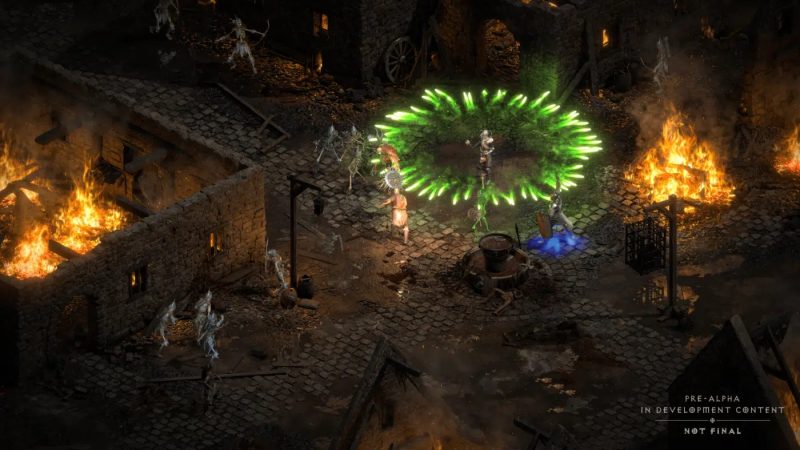 Diablo II: Resurrected is getting a new patch numbered 2.4.3 tomorrow for all platforms, and it'll come with "a variety of new features and improvements set to elevate multiplayer lobbies for console and PC." according to Blizzard.
For console lobby updates, the notes dictate,
"Following the successful launch of Ladder Season One, the team has turned their focus to features that required the most attention. Console Party Finder was the top item on our list by a large margin.

Patch 2.4.3. brings multiple improvements to the console multiplayer experience, providing new and improved ways to create and find games by replacing Party Finder with Game Creator and Game List."
There are also a bevy of quality of life improvements and bug fixes coming in this update, and plenty of backend improvements.
Diablo II: Resurrected had a slightly troubled launch with plenty of technical issues, though Blizzard has been working to patch it as much as they can.
The game also garnered controversy over DRM checks, and how it doesn't exactly spell the best future for the industry.
Source – [Blizzard]