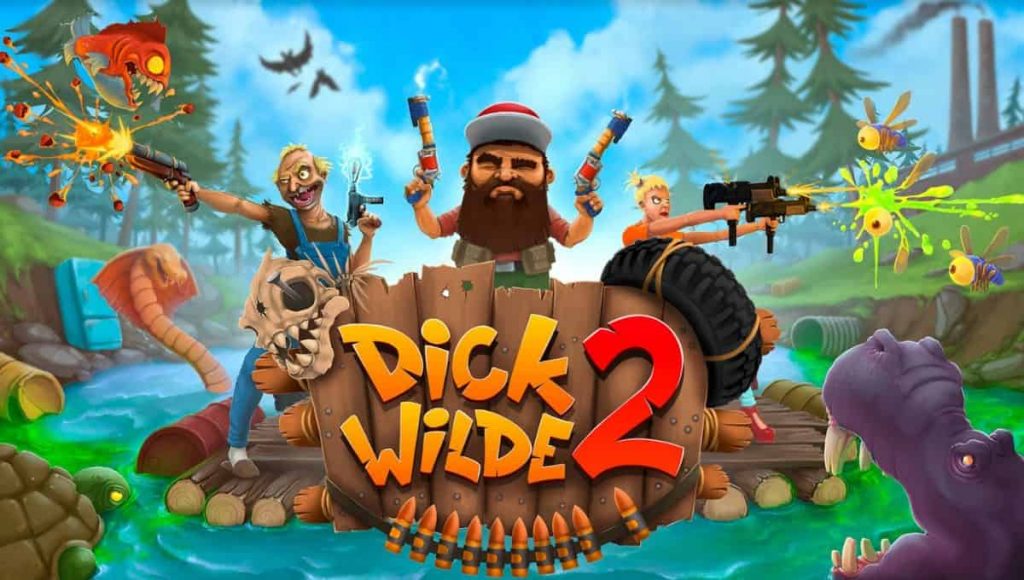 Fans of Dick Wilde on PSVR, and just decent gallery shooters full stop, should be happy with the news that not only is Dick Wilde 2 a thing, but that it'll arrive on PSVR much sooner than they might think.
Dick Wilde 2 PSVR Release Confirmed
As the titular exterminator extraordinaire Dick Wilde, the sequel has our man Dick venturing to new locales to do away with a variety of mutated creatures that have manifested in the aftermath of a toxic spill.
Boasting a wide range of new weapons including everything from gravity cannons and mortar strikes to assassin drones and arrows that have imbued with divine lightning (I kid you not), Dick is more than ready for the task at hand.
Dick Wilde 2 Cross Platform Co-op Play Confirmed
Crazy selection of guns aside, Dick Wilde won't have to go it alone because in Dick Wilde 2 players can team up together to get the job done.
Most interestingly, Dick Wilde 2 will also feature cross-platform VR online-co-op too, basically meaning that PC and PS4 folks can join the fight together – impressive stuff indeed.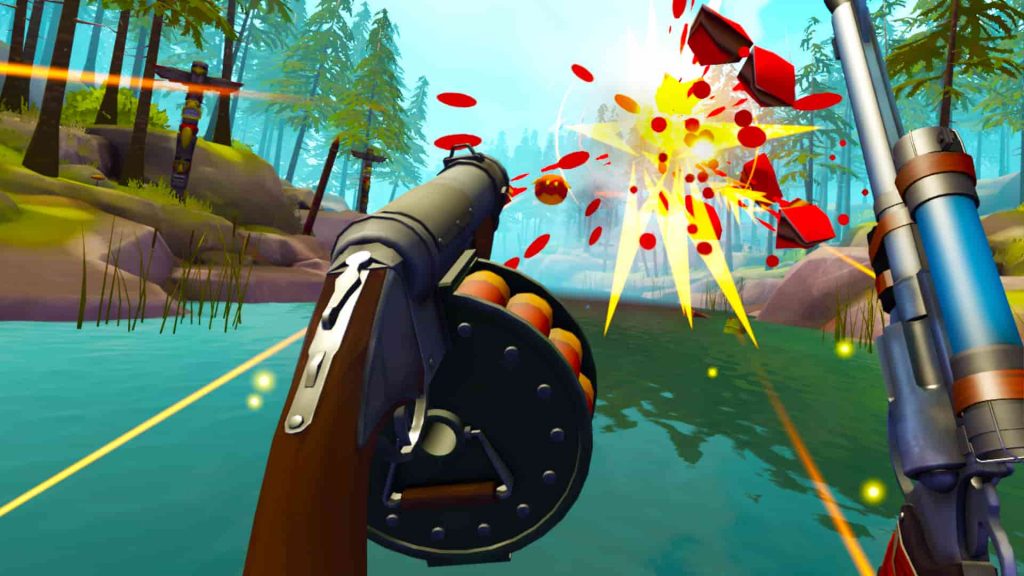 Set for release in February 2019, Dick Wilde 2 will support both PlayStation Move and PlayStation Aim to give players a variety of different control methods to suit their playstyle.
Beyond cross-platform co-op support, new weapons, PS Move and Aim support, Dick Wilde 2 will also bring other improvements too – such as selection of difficulty settings (the first game was hellishly hard), new power-ups and gargantuan boss monster for the player to tangle with.
"Dick Wilde has felt like a member of the family from when we first met him." Harvey Elliott, CEO at PlayStack said. "We are so glad to be teaming up again with Bolvërk Games for Dick Wilde 2 and are excited for another high-action and rewarding coop experience".
"Our fans made Dick Wilde a success and we're doing everything we can to give them all that they want in the sequel," said Bo Bennekov at Bolvërk Games. "We are so proud that Dick Wilde 2 features online VR co-op – it was our most requested feature and a lot of hard work, but we know players are going to love shooting mutated piranhas with a buddy by their side."
Look for our review soon. In the meantime though, feast your eyes on the Dick Wilde 2 announcement trailer below.
Source: Dick Wilde 2 Official Site