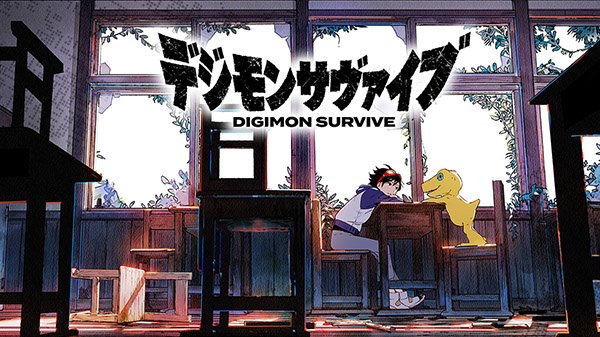 Bandai Namco Games has revealed that it has delayed the Digimon Survive release to 2020, meaning the game will miss the series' 20th anniversary this year. The publisher confirmed the news during a panel at the Future of Digimon Anime Expo 2019, where it released a new, five-minute trailer for the game.
Digimon Survive Release Pushed Back
Digimon Survive has yet to attract a concrete release date beyond an extremely vague 2020 window. The game is slated for release on PlayStation 4, Nintendo Switch, PC, and Xbox One.
The game introduces new protagonist, Takuma Momozuka, who finds himself lost in "a strange new world of monsters and danger" after becoming separated from his friends during a school camping trip. Digimon Survive features 2D battles "in a more classic SRPG style," and promises "difficult decisions and deadly battles."
Developed by Witchcraft, Digimon will also include different paths and varying digivolutions, with multiple endings also unlock able. Furthermore, it's possible for characters to be permanently bumped off should you make thew wrong choices during the game.
"Celebrating the 20th anniversary of the Digimon anime, Digimon Survive presents a brand-new adventure set in a mysterious world with characters designed by Uichi Ukumo, and music by the much-acclaimed Tomoki Miyoshi," said Bamco.
"Digimon Survive sees a brand-new group of teenagers, led by Takuma Momozuka, get lost on a school camping trip, finding them transported to a strange new world of monsters and danger."
The Digimon franchise features a bevy of multimedia releases, including virtual pets, anime, manga, video games, films, and trading cards. The first video game to see a release in the west was 1999's Digimon World for the PlayStation, with the latest release being Digimon World: Next Order and Digimon Story: Cyber Sleuth – Hacker's Memory for the PS Vita and PS4.
Stay tuned to PSU.com for more info on Digimon Survive as we get it.