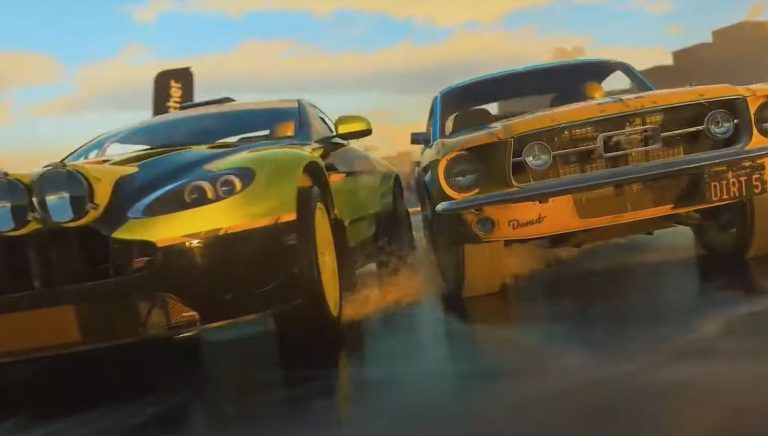 DiRT 5 developer Codemasters has revealed it's more than a little excited about the the PS5 DualSense controller, particularly its adaptive triggers, which the British code house says could have some 'interesting implementations.'
Codemasters On PS5 DualSense Controller
Speaking with WCCFTech, Robert Karp, who serves as development director on the upcoming off-road racing title, said that the arrival of next-generation consoles has got the creative juices flowing at Codemasters, as is the case when any new technology arrives on the scene.
So when we get knowledge, hardware, and details, about next-gen, there's always a lot of excitement in the studio. This leads to a lot of creative juices flowing, a lot of discussion as to how we can best take advantage of different features.
Related Content: DiRT 5 Career Mode Detailed In New Video
On the PS5, for example, you have the adaptive triggers that could have some really interesting implementations – particularly for racing. There's a lot of excitement and buzz about it.

You will get different feedback based on different surfaces, we have a lot of different surface types. The haptic feedback gives us the opportunity to do something new and different, help to increase the immersion and feeling
DiRT 5 is scheduled for release in October 2020 for PS5, PS4, PC, Xbox Series X, and Xbox One. The PS5 meanwhile is currently pencilled in for release in holiday 2020.