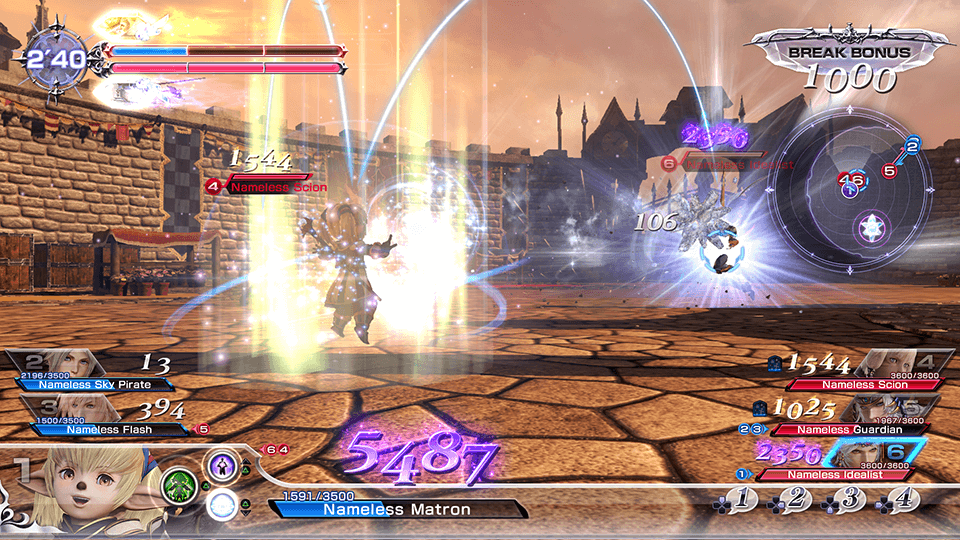 Spoiler alert! The Dissidia Final Fantasy NT Trophies have appeared online, containing a big spoiler.
If you don't want to know more, please step away, and go and read about the big Final Fantasy games leaks or something.
So, the full Dissidia Final Fantasy NT Trophies have surfaced detailing everything you need to do to get the full set of achievements.
Alongside your standard story progression trophies, there are a fair few relating to treasure hunting and combat, and there's one really interesting one that has caught our eye.
In the Guardian of Divine Will trophy, you have to have to defeat all the summons and Shinryu on Hard. Whether this is an optional boss battle or the main final boss is unknown, but the fact that it's ranked as a silver trophy suggests it's pretty significant and confirms the appearance of the dragon.
Fans will know Shinryu from Dissidia Final Fantasy and Dissidia 012 Final Fantasy, though his first appearance was in Final Fantasy V!
In previous games, (thanks Final Fantasy wiki), "Shinryu is a powerful summon unique to Chaos that uses Chaotic Deluge to cause one of several random effects that act as enhanced versions of the effects of other summons."
It's not long now before the Dissidia Final Fantasy NT release on January 30, 2018, and to whet your appetite there's a beta, which we thoroughly enjoyed when we played the first beta in 2017. Find out the six reasons why we love Square Enix's brawler, check out the latest TV spots, and get ready to join the beta on January 11 on PS4!
Source: Exophase