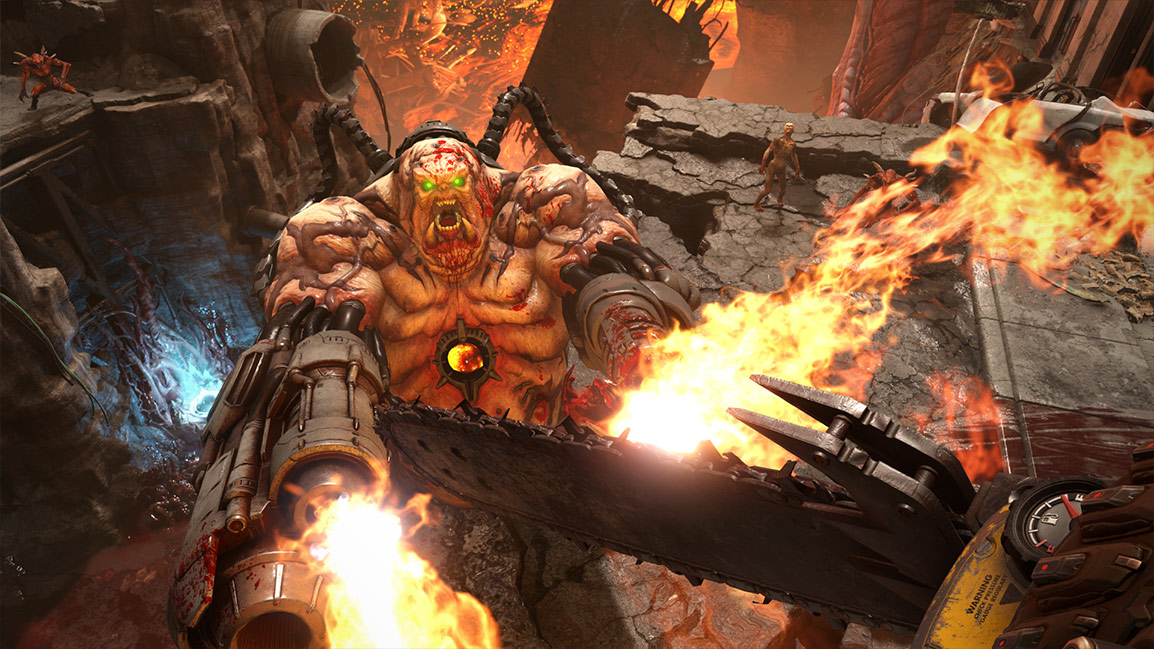 DOOM Eternal developer id Software has indicated the studio is more than ready to embrace PS5 and Xbox Scarlett, despite the fact its upcoming hellish shooter is debuting for the current-generation of hardware. Speaking with VGC, the game's executive producer, Marty Stratton, said the team are at a "great advantage" due to the "scalable" tech at their disposal.
DOOM Eternal Dev Equipped To Embrace Next-Gen
While not outright confirming any plans for the PS5 and Xbox Scarlett, Stratton made it clear that the Grandfather of First-Person Shooters is more than equipped for the arrival of Sony and Microsoft's new consoles.
When quizzed if the studio was prepared for their impending arrival, Stratton replied:
Our tech is so scalable…it's again a great advantage for us. That team is seeing the stuff years down the road and because they take such pride in how optimised the engine is, they make sure it runs on everything from a Switch to the highest end PC. It's great because they take an equal amount of pride from that range. They will be the first to read all of the reviews about how the game is performing on the highest end, down to the fact that it runs on past-gen consoles.
DOOM Eternal is scheduled for release on PlayStation 4, PC, and Xbox One on November 22. Once again, players control the DOOM Slayer in a battle against the forces from hell, although there's a few new mechanics thrown into the mix to keep things fresh.
For starters, players' movement has been increased with the addition of wall-climbing and dash abilities, and there's twice as many demon types as the 2016's outing ready to be blasted into bloody chunks. If you fancy splashing out on the game, there's also a swanky DOOM Eternal Collector's Edition up for grabs, too.
Source: Video Game Chronicle