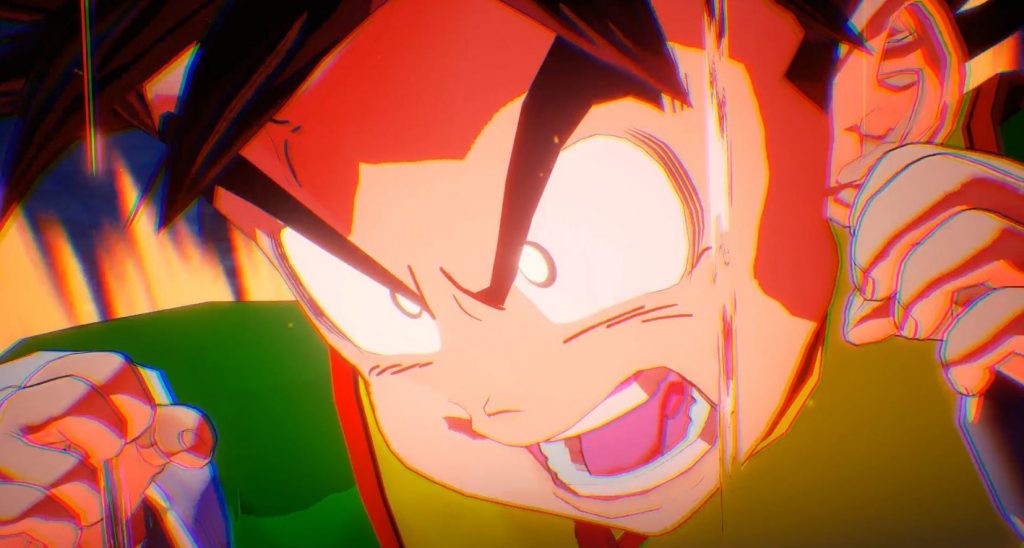 Dragon Ball Z: Kakarot received a new Cell Saga trailer showcasing more of the action-adventure RPG from Bandai Namco. The new trailer showed more of the gameplay and the massive scope the game is set to present, as well as focusing on reliving the full Cell Saga.
Dragon Ball Z: Kakarot Cell Saga Trailer
The latest trailer gives us a new look at the much-anticipated game in the long line of Dragon Ball games. An overview from Bandai Namco states the following about the trailer:
Fans both new and old will be able to relive the full Cell Saga, from the arrival of the Androids on earth, to the Cell Games, including all of the jaw-dropping and high-octane battles in-between, playing as Goku, Vegeta, Gohan and more.
You can watch the gameplay debut below:
Dragon Ball Z: Kakarot is the latest title in the popular franchise. Though most games have been fighting games, Kakarot takes the franchise into an adventure-RPG genre. The story follows Goku through the various sagas of Dragon Ball Z. We also know that Goku isn't the only playable character as Gohan, Piccolo and various others will also be playable throughout the adventure.
The Gamescom convention hosts almost every major publisher in the industry, including Sony Interactive Entertainment. The convention kicked off with Gamescom Opening Night Live a reveal show hosted by Geoff Keighley, the Creator of The Game Awards. You can rewatch the livestream here.
If you need to keep up with all the announcements from the show you can head over to our landing page for the event which has every announcement made during the show. You can also see the announcements as they happen by heading to our Gamescom 2019 Feed.
Dragon Ball Z: Kakarot is set to release in early 2020 for the PlayStation 4, Xbox One, and PC