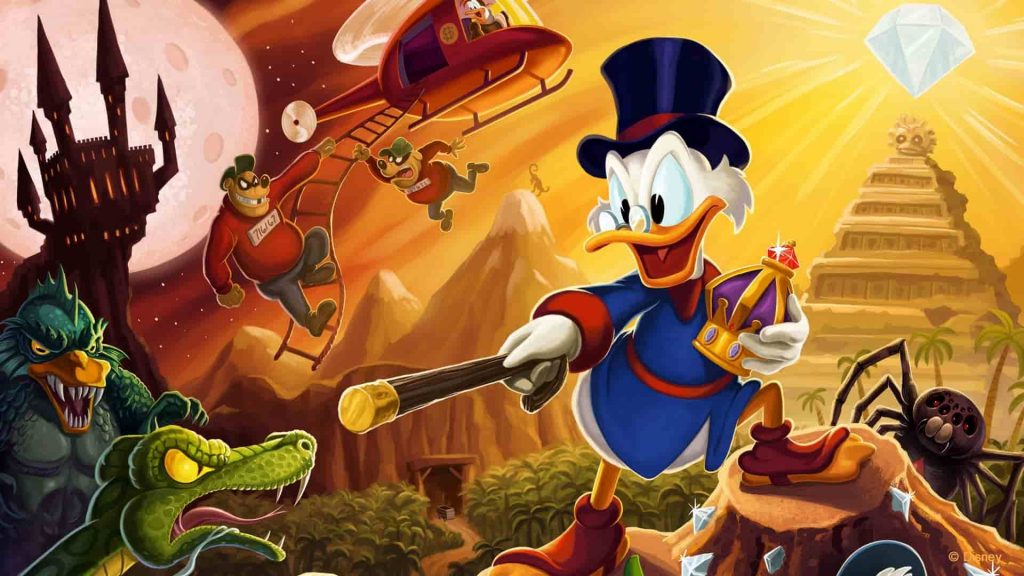 Some bad news firstly. Capcom has confirmed that Ducktales Remastered will disappear digitally from all storefronts on August 8, 2019 – the latest in a long line of digital store erasures. As such folks have been wondering – would Ducktales Remastered PS4 ever happen?
Ducktales Remastered PS4 Release – What Are The Chances?
Never originally released for PS4, Ducktales Remastered was previously released on PS3 back in 2013.
Given that Ducktales Remastered will now be removed from all digital fronts, it looks like some sort of licensing issue is to blame and as such, that same issue would also prevent Ducktales Remastered from being ported to any new platforms too.
Quite the sucky situation indeed.
In case you missed it on PS3, Ducktales Remastered was developed by retro specialists WayForward was/is a glorious and fully remastered take on the original Duck Tales game that released for the NES in 1989.
Boasting all new high definition visuals, remastered sound effects and additional levels and content, Ducktales Remastered stood as a prime example of how you remaster an older game and bring it to a new, more contemporary audience.
Of course, as alluded to previously, Ducktales Remastered isn't the only title to fall foul of the licensing monster. Marvel Ultimate Alliance 1 & 2, after being freshly ported to PS4 and Xbox One, were de-listed from PSN and Xbox Live shortly after release.
Likewise, superb scrolling, licensed brawler Scott Pilgrim Vs The World (also developed by WayForward, ironically) was also cut down its prime – only having been released on PS3 for a year or so before disappearing completely, never to be seemingly seen again.
Ultimately, such practices mean that digital purchases are looked at with a different sort of scrutiny and that, quite rightly, consumers might well think twice before purchasing a title as a digital download.
Naturally, if the situation changes we'll update this post accordingly, but given the state of things right now we aren't going to hold our breath.