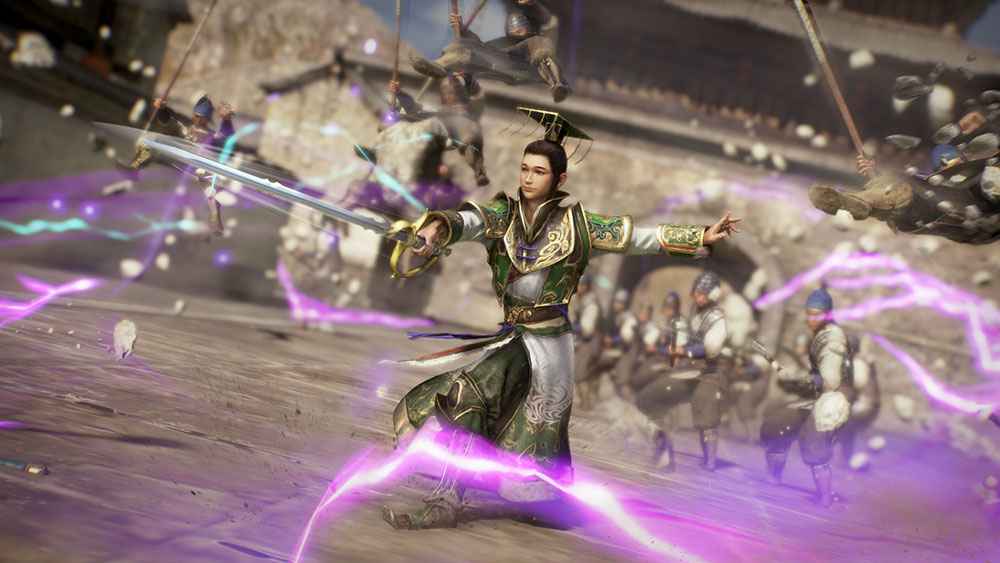 Koei Tecmo has released a new update patch (version 1.04) for Dynasty Warriors 9 today. It brings a host of tweaks and fixes to the first open world entry in the long-running musou series. Improvements to the game have been good to date, so this latest Dynasty Warriors 9 update is a welcome one.
The patch notes for the Dynasty Warriors 9 update are listed below in full.
Dynasty Warriors 9 Update Patch 1.04
Eased the conditions for unlocking officers. Clearing the tutorial will unlock officers from the respective kingdoms. Clearing it as Liu Bei will instantly unlock Guan Yu and Zhang Fei. Likewise, Cao Cao will unlock Xiahou Dun and Xiahou Yuan, and Sun Jian unlocks Huang Gai, Cheng Pu, and Han Dang.
Eased conditions for sending letters from Hideaways. Players will now be able to send letters to officers who are participating in battles as well.
Improved the movement of soldiers and officers during battle.
Adjusted the price of items.
Adjusted the positioning of clusters. Now makes them respawn each time the player enters a new chapter.
Added Watchtowers and Waymarks.
Adjusted the hit points of gates, weapons, and buildings.
Corrected an issue that occurred rarely in which parts of some models would break.
Corrected an issue in which unnatural weather occurrences would not revert to their original state.
Corrected an issue that occurred rarely in which floodgates could not be opened during chapter 4 - "Reclaim Xiapi."
Corrected an issue concerning the display of some rivers.
Corrected a number of other minor issues.
The previous Dynasty Warriors 9 update version, 1.03, was released two weeks ago, and corrected some of the frame rate issues that plagued the game at launch.
Dynasty Warriors 9 came out on PS4 and other platforms earlier this month.
In PlayStation Universe's review, we praised the freedom the open world setup gave us, but noted there were plenty of technical hitches that prevented it from being the success it could have been. You can read that review right here.