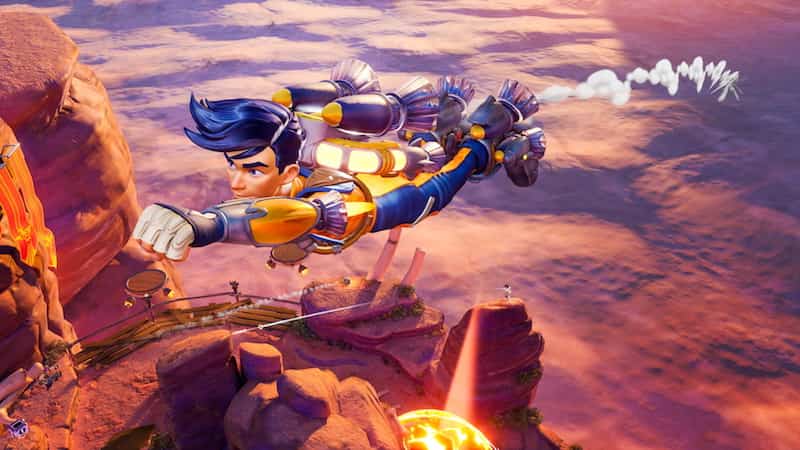 Rocket Arena is now free for EA Access PS4 subscribers, it has been revealed. Less than three weeks after its release at a mid-range retail RRP, EA has confirmed that Rocket Arena is now free – assuming you subscribe to its EA Access service.
Just this past week, Rocket Arena was heavily discounted both at physical retail and on the PlayStation Store. As such, we probably shouldn't be too surprised that EA have put Rocket Arena on its EA Access service.
Related Content – All Free EA Access PS4 Games List
Making Rocket Arena free to EA Access subscribers and lowering the price for non-subscribers underlines a deeper strategy. With EA announcing that the online multiplayer title will be following a revolving season model. This means that new content is expected to be released on a monthly basis.
No doubt however for those early full price adopters, this surely leaves a sour taste in their mouths. A 3 vs 3 competitive arena shooter that is equally inspired by Overwatch and Nintendo's Super Smash Bros, Rocket Arena is the latest title to come from EA's indie label, EA Originals.
Related Content – Rocket Arena Season 1, 2, and 3 Roadmap Revealed
You can catch our review of Rocket Arena here.
Source: EA