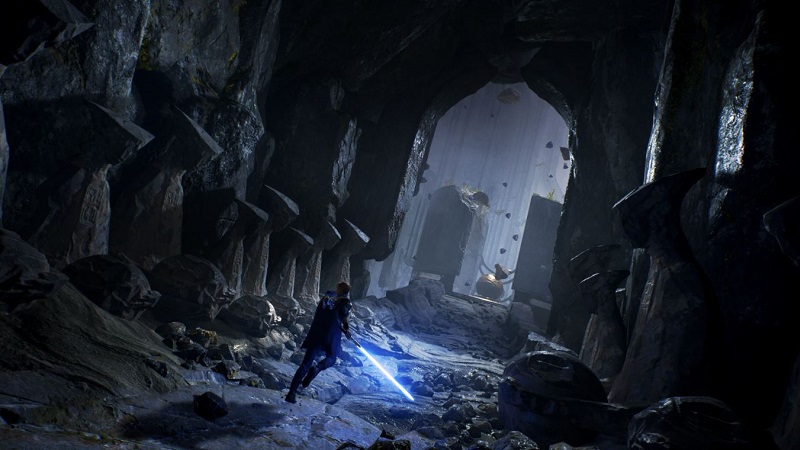 EA has held the exclusive rights to make a Star Wars game for years, though that deal has thankfully ended, they still have upcoming titles in the works that Star Wars fans have been eager to hear about, specifically the sequel to Star Wars Jedi: Fallen Order and a continuation of the Star Wars: Battlefront series, but don't expect to hear about anything at their upcoming July event.
Of course fans like myself would have liked to hear about what's next for EA's different Star Wars series, but pushing back any information a year does indicate its likely we'll see whatever comes next only release on PS5.
The publisher announced the news via their official EA Star Wars Twitter account, which does sadly state we won't be seeing anything at the next EA Play Live event on July 22, 2021 but there is a consolation prize of sorts, we only have to wait a year to hear more. EA says that they'll be ready to share what their plans are for Star Wars next year, so at least we have that to look forward to.
It's unfortunate to hear that we won't know more for another year, especially because while EA held exclusive rights, they only developed four Star Wars games, two of which required multiple fixes and patches after broken launches. They've made up for a lot of this, especially with Battlefront which if you play today, is loads of fun. Fans were also delighted by the fact that Star Wars Jedi: Fallen Order was an narrative focused, single player game without microtransactions.
The future of what's to come for EA Star Wars games is much brighter than it used to be, but that has only made the waiting harder. At least once we start to see Star Wars projects from other studios, we could potentially be in for another renaissance of quality Star Wars video games.
Source – [Twitter]