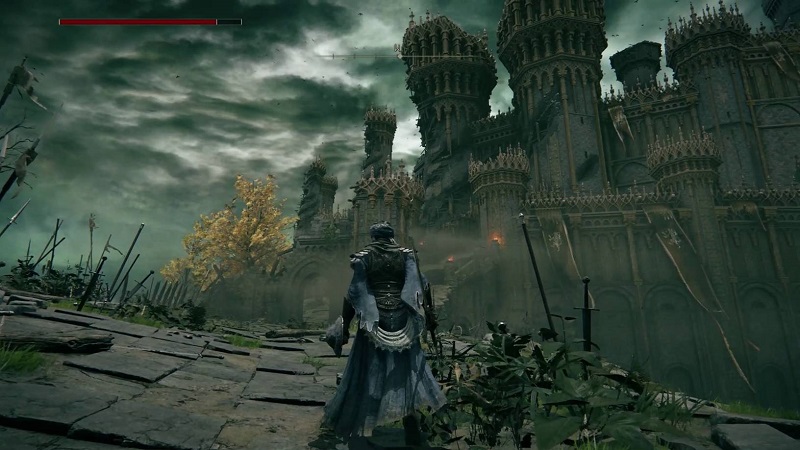 Elden Ring's release date may have been pushed back, but plenty of people are going to be playing the network test this weekend, and ahead of that, a new post on the PlayStation Blog has outlined plenty of details about Elden Ring, including some new clips of gameplay.
The blog post, penned by content communications manager Tim Turi, takes you through the experience they had playing Elden Ring, and outlines some key differences between it and previous FromSoftware titles.
Firstly, the post goes over the familiar aspects of Souls games that players come to expect, like wickedly difficult common enemies that will knock your head in if you're not careful. Bosses are classically FromSoftware, and leveling up works just how it has in previous games, though you collect "runes", rather than "souls".
Beyond that however, Turi goes into what's new this time around. The Guidance of Grace for example seems to be a mechanic similar to that of the wind in Ghost Of Tsushima, where you'll be given a vague sense of direction through a trail of light (rather than wind) towards an area of importance.
Many of what's overviewed in this blog post was shown off to us before, primarily in the gameplay presentation that FromSoftware displayed, but the blog post does an excellent job of laying it all out with repeating clips for you to get a much better sense of what's being described.
In the meantime, unless you were lucky enough to get selected for the network test, this may be as close to Elden Ring as we get until February 25, 2022.
Source – [PlayStation Blog]