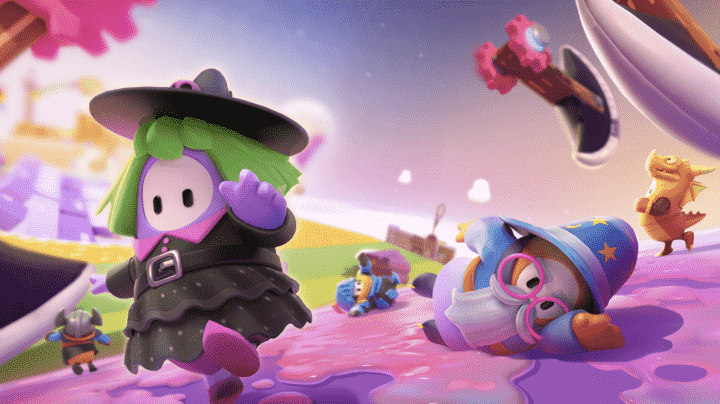 Developer Mediatonic has announced that Fall Guys Season 2 will kick off on October 8, with Season 1 wrapping up and bringing double fame points during the transition.
Fall Guys Season 2 Kicking Off Oct. 8
Here's the announcement posted on Twitter:
BEAN SPILLING POST

Announcing dates always feels like you're cursing things, but it's Halloween month, so let's get cursed! Season 2 launches on Thursday 8th October. Season 1 will now end as Season 2 begins and we're going to DOUBLE fame points during this time!
Mediatonic recently said that it will give players an easier time of earning Golden Crowns during Season 2, and will also flesh out the customisation options with banners and nicknames.
Fall Guys was released for PS4 via PlayStation Plus in early August, and went on to become the most downloaded game on the subscription-based service ever on a global basis. If you're wondering what all the fuss is about Fall Guys, then have a butchers at our review.
[Source – Fall Guys on Twitter]