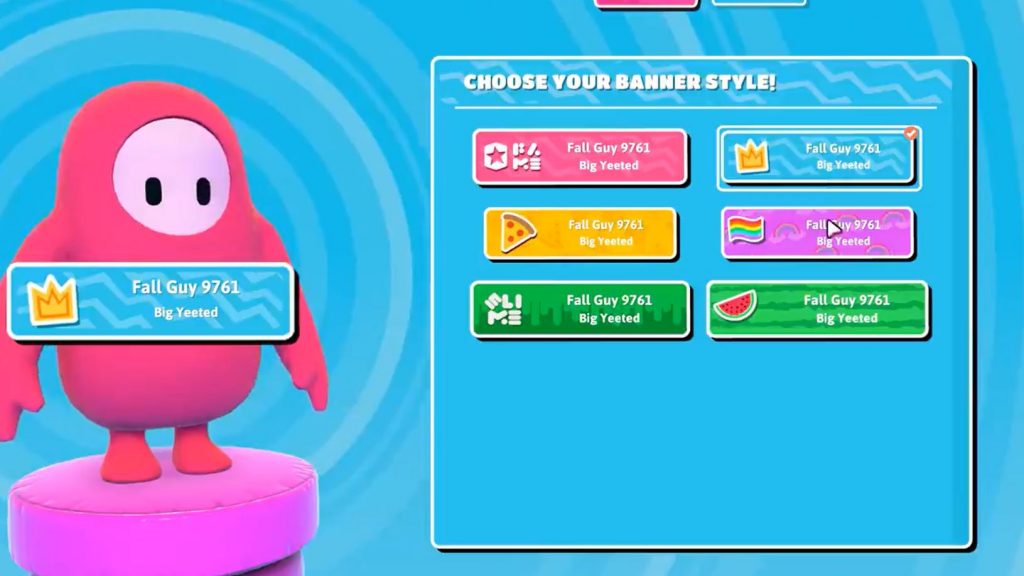 Three new customisation features for Fall Guys Season 2 have been revealed by Mediatonic, announcing that the game will let you choose a customisable banner and a nickname for your Fall Guy.
In the teaser video on Twitter, we get to see six banners that you will get to choose from in Season 2. As for nicknames, we get a brief glimpse of names like Big Yeetus, Free Hugs, Good Egg, Rookie, Sir Hugs A Lot, Stay Away, Trying Their Best, Follow Me, and Cool Bean. the small teaser video also reveals that special community names are planned to be added in for things like Fall King or Community Blessed, the latter of which would be for players who do something good for the community.
Fall Guys Season 2 will officially kick off next week, and back in September, we got our first glimpse at it during Gamescom Opening Night Live. Alongside this new feature, more Gold Crowns will be added to the reward table for the Season, to help players who struggle to win buy the exclusive shop costumes.
Fall Guys Season 2 begins on October 6, 2020.