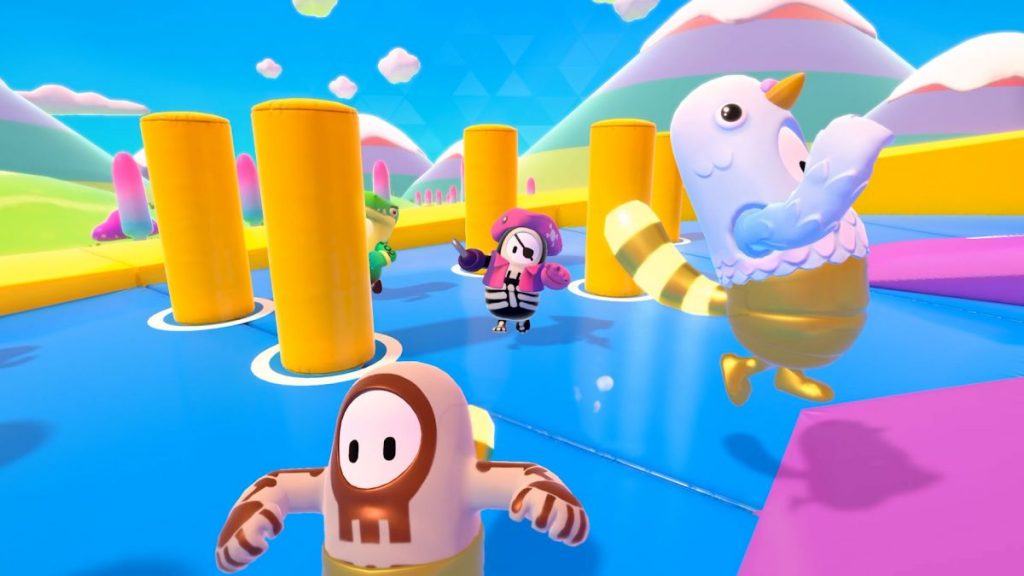 The first major content update for Fall Guys will launch tomorrow and it brings with it bug fixes, changes to the Royal Fumble final round and a brand new final round known as Jump Showdown.
The new mode Jump Showdown has you avoiding rotating beams and ensuring you stay on solid ground that isn't about to fall. This new final round will also come with a reduction in the number of times Royal Fumble appears as a final round. Alongside that, an improvement on collisions in Block Party to ensure people don't avoid the blocks, and a fix to the crown being ungrabbable in Fall Mountain are all on the way.
You can find the patch notes in the thread from the official Fall Guys Twitter account below:
🚨 We're about to drop a new level into rotation!!! 🚨

Jump Showdown – A fan-favourite from the beta! 👑

We'll be adding it in our first update TOMORROW!

Patch-notes in the thread 😗👌

More new levels will be coming soon – along with new features & costumes 👀 pic.twitter.com/zQ4hOI70MP

— Fall Guys 👑 (@FallGuysGame) August 11, 2020
The game released last week and has had an incredible amount of success, with more than 2 million copies sold on Steam. We loved the game in our review stating "Fall Guys is one of the best online party games of the generation, offering a hilarious and intense battle royale with a ridiculous amount of customisation." You can read our full review here.
Fall Guys is available now on PS4, with the first free update for the game arriving tomorrow.