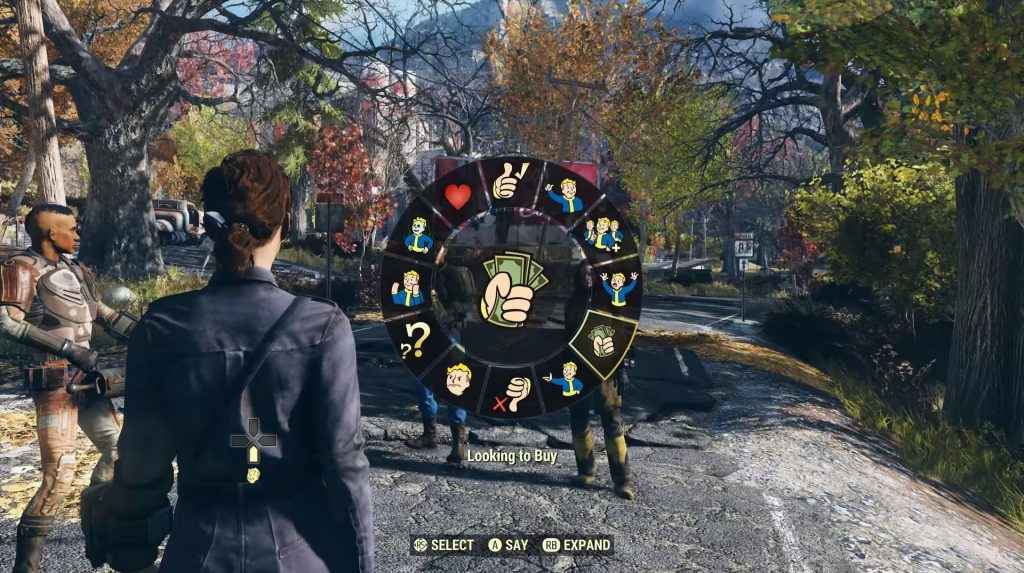 The Fallout 76 beta is in full swing and due to some issues it's now being extended. The latest game in Bethesda's popular post-apocalyptic series was announced at E3 2018, and players have been able to join in the exclusive beta phase prior to launch.
Revealed in a livestream, the Fallout 76 trailer gave us a brief teaser of what's to come in the PlayStation 4, PC and Xbox One online multiplayer video game. We dissected the trailer in-depth to look at all the pros and cons of Bethesda's new Fallout game.
We've also been playing the beta, and although we're having a great time, we were a little put off by one particular player last night who invaded the game with his racist abuse.
How To Get Fallout 76 Beta Access
First up, you're going to need to pre-order the game on PS4, Xbox One or PC. This will give you access to the Fallout 76 beta. There are currently three Fallout 76 editions available:
Standard Edition: The full game, and early access to the beta phase.
The Tricentennial Edition: The full game and tons of bonus in-game items, including power armor, vault boy saluting emote, tricentennial commemorative photo frame and access to the Fallout 76 B.E.T.A. Full details of the Tricentennial Edition.
Power Armor Collector's Edition: This is the ultimate edition! Check out everything you get in the picture below, which includes collectible Fallout figures, a duffel bag and a wearable power helmet.
Fallout 76 beta access codes have been sent out near the end of June for those who pre-ordered.
Fallout 76 Beta Start And End Times
The Fallout 76 Beta started on October 30 for PS4 for PlayStation Plus subscribers. Xbox One players got access 7-days earlier on October 23. The beta is split across different days with different start and end times.
Due to a bug which was deleting user data this week, Bethesda has extended the Thursday session. Here's the updated times when you can get on the Fallout 76 beta.
November 1 – 2pm-11pm ET
November 3 – 5pm-9pm ET
November 4 – 2pm-9pm ET
Fallout 76 Beta Progress Saved
Progress from the beta will carry over to the main game. In the FAQ, Bethesda writes:
This an exciting new journey for Fallout – and for us! The B.E.T.A. is a work-in-progress version of the game. During the B.E.T.A., you will likely see a glorious array of issues; many we know about, and many we don't.

Our goal, with your help, is to identify and fix any issues that arise in preparation for the November 14 launch. We need all your suggestions and feedback during B.E.T.A., at launch, and beyond to make Fallout 76 the best experience possible, now and for years to come!
The Fallout 76 beta file size is 45GB.
The official site states that users will receive a Fallout 76 beta access code on preorder receipts or via email. You then need to either redeem your code online at https://account.bethesda.net/en/settings/redeem-code .If you received a code on your receipt (you'll need to create an account first), or via the specific PS4 or Xbox One stores.
If you're preordered the game and haven't got a code, you should contact the retailer.