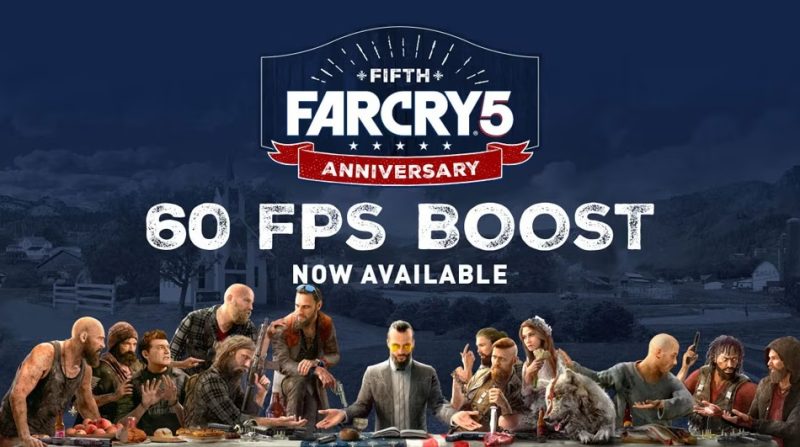 As Ubisoft hinted to just yesterday, Far Cry 5 will in fact be getting a 60FPS update for PS5, and it's already live, ready for you to download now.
A boost to 60FPS on PS5 isn't the only graphical update, as players on PS5 will also play at an enhanced resolution, but not exactly 4K.
PS5 players will run the game at 2880×1620, which means the game will still look very sharp, but it won't be running at a full 4K. Interestingly though, the Xbox Series X version of Far Cry 5 will run at 3840×2160 with this update.
It'll also be available for free, for players to try from March 23-27, and listed at an 85% discount for players to take advantage of if they so choose.
Anyone who's looking to dive into Far Cry 5 now and potentially play its DLC's will also be happy to now that the DLC's have also been updated, and you'll be able to have your entire experience playing a much smoother, better looking version of Far Cry 5.
Ubisoft released a new trailer along with the update's announcement, which you can check out for yourself, here.
Source – [Ubisoft]