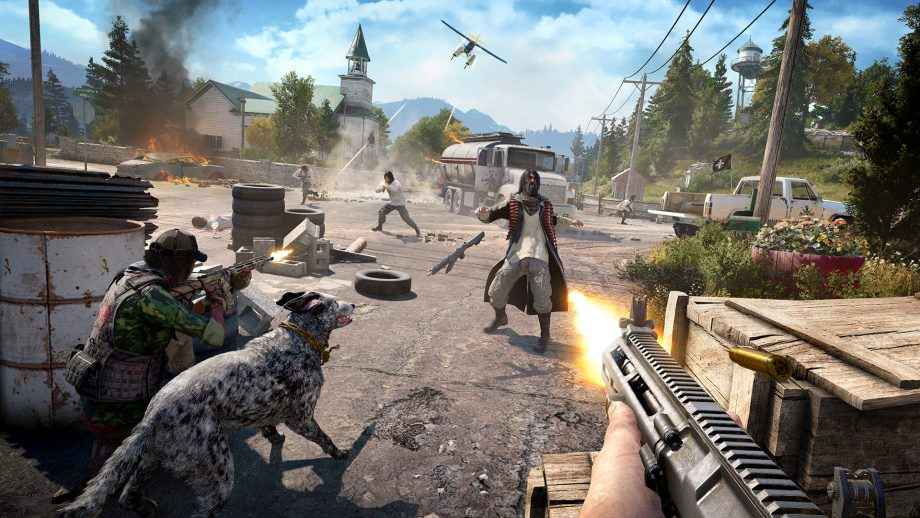 The latest Far Cry 5 live event has begun. Starting Tuesday, the White Collar job event tasks players and the community to complete an objective and earn rewards.
Running until May 8, the Far Cry 5 White Collar live event tasks you with taking down enemies. The catch is you'll have to do it the stealthy way!
Far Cry 5 White Collar Rewards
By taking down Jacob's judges or wolves with arrows, you'll earn XP and Cash. The personal reward for collecting five collars is 100XP and 50 cash, and 10 collars will earn you the shovel launcher weapon.
The reward for reaching the community goal is the skin that you see below. 500,000 white collars need to be collected to get Jacob's Hunter outfit.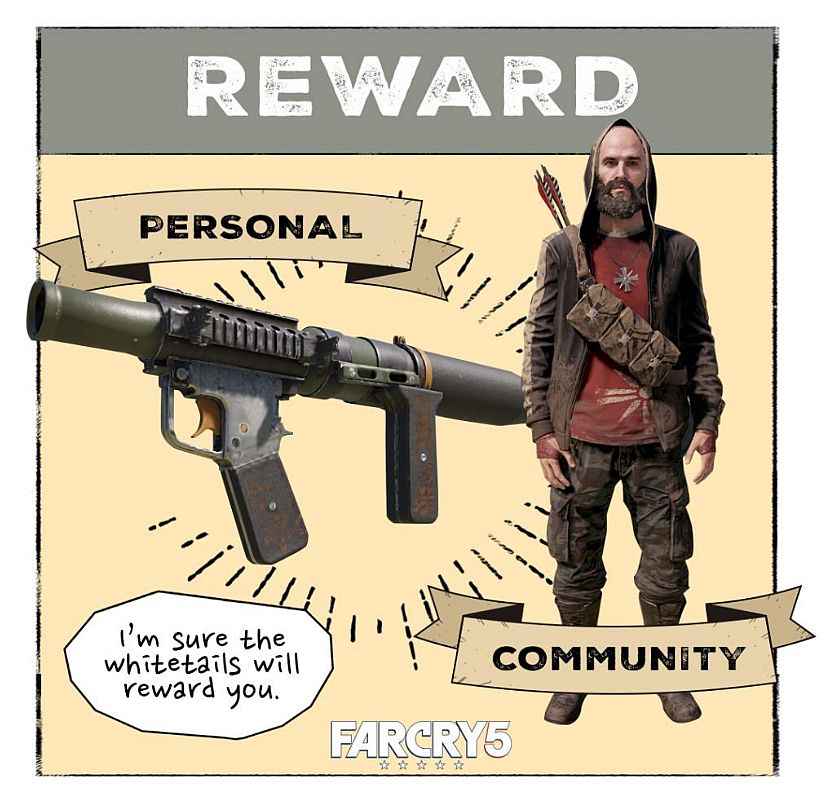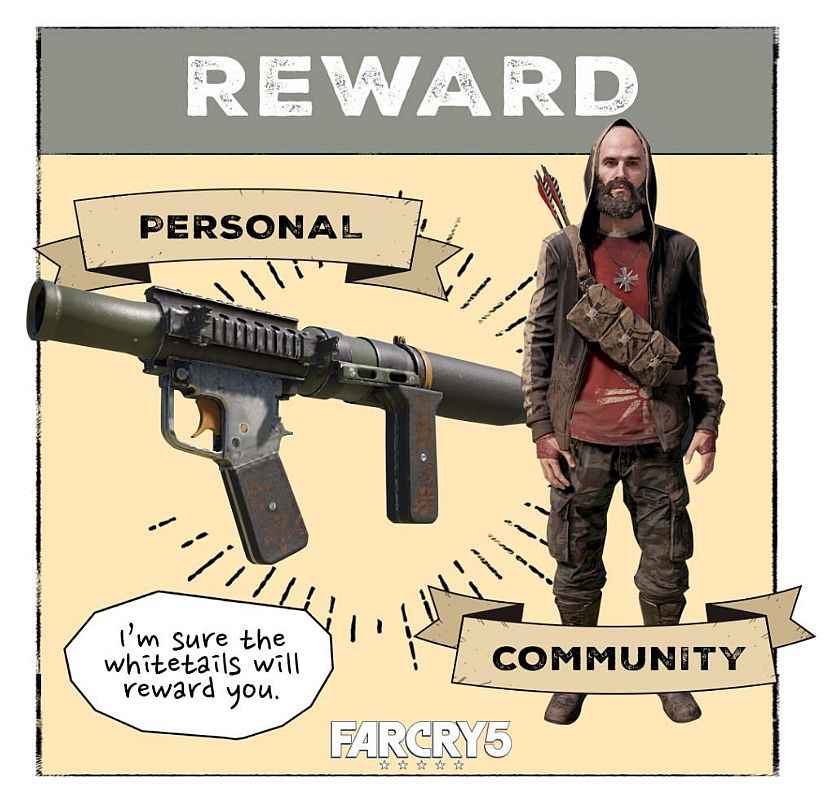 Stay tuned to the Far Cry 5 Live Event schedule as a new objective lands each week. Also, we have a host of game guides that can help you out with some of the missions, or maybe you just want to take a look at whether you should Resist or Walk Away when you reach end-game.
Enjoy the Far Cry 5 White Collar event, and stay tuned for the next mission on May 8! Far Cry 5 is available now on PS4, Xbox One and PC.