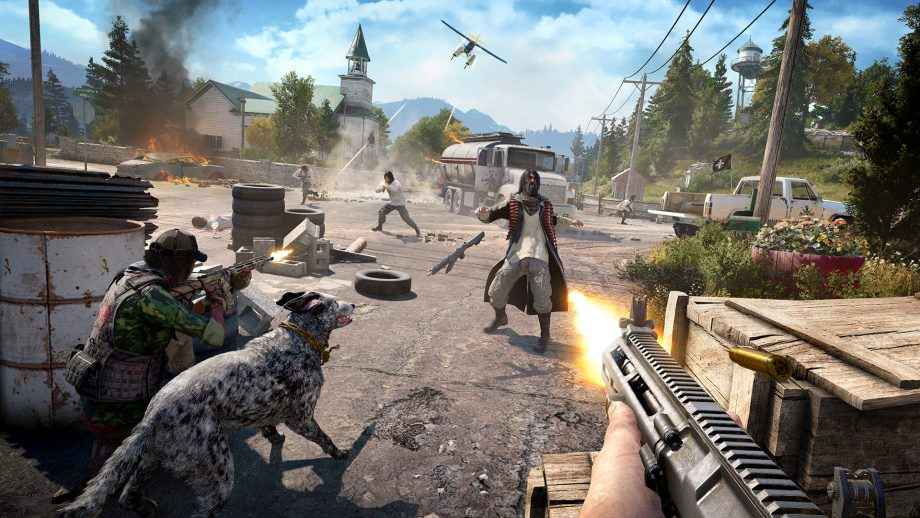 So, you've been playing Ubisoft's open-world action adventure for a while now, and you've got to end-game where you're faced with the Far Cry 5 Resist or Walk Away dilemma. In the following guide, we'll show you what happens depending on which path you choose.
There are heavy spoilers in this article, so if you don't want to know what happens when you Resist of Walk Away in Far Cry 5, turn away now. If you're looking for something else Far Cry 5 related we've got a ton of guides. So, you might want to check out: Best Far Cry 5 Arcade Maps,How to Catch Fish Like A Pro,Far Cry 5 Easter Eggs And Secrets.
When you reach the end of your epic adventure, you'll be faced with two choices, should you Resist of Walk Away. This is what happens.
What Happens When You Resist in Far Cry 5?
This ending sees you in a hard-fought battle against The Father. During this fire-fight, he'll also take down some of your foot soldiers, who you can revive. A huge bomb hits Hope County, Montana, so you jump into your car to flee. You drive to Dutch's bunker as more bombs go off and trees fall to the ground. A tree crashes through the window of the car, and it looks like only you and The Father have survived. "I am your Father, you are my Child" are his final words to you as the final credits role.
What Happens When You Walk Away In Far Cry 5?
There's the suggestion that you die in this ending. After choosing Walk Away you literally walk away from the fight with the sheriff and deputies. Joseph Seed forgives you and touches your head. The big explosion still happens as you drive away in the car heading to Missoula and appear to faint at the wheel, likely affected by the Bliss.
As well as these two endings, there's a third way to complete the game. Find out how to unlock the Far Cry 5 secret ending, and check out some of our guides below.