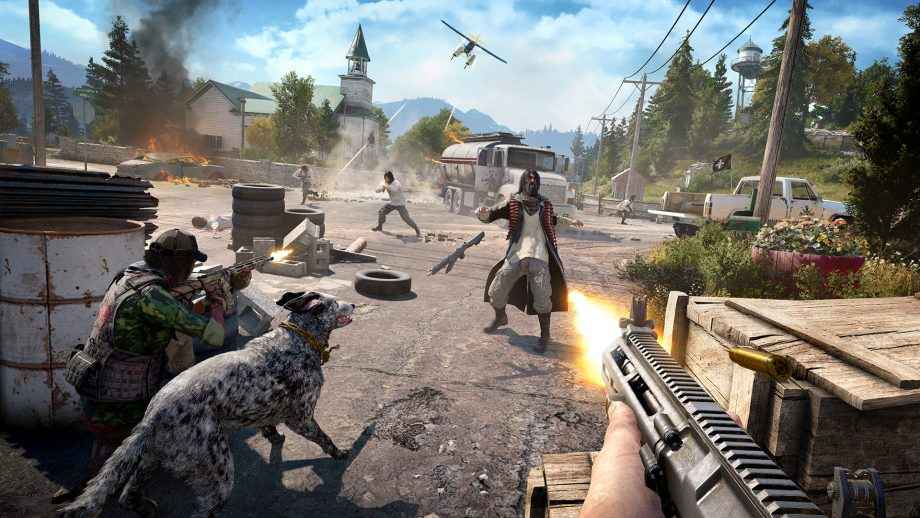 Which Far Cry 5 best weapons are for you?
Choosing the Far Cry 5 best weapons is one of the most important things you can do in Ubisoft's action-adventure. Just like all other Far Cry games, Far Cry 5 boasts a wide range of weapons you can choose and use for combat, hunting, or simply for fun.
With all the attractive, unique, and powerful weapons to choose from, it's easy to get confused and spend money unnecessarily when buying weapons without really analyzing if it is what you need. This guide will help you choose the perfect Far Cry 5 weapons depending on your fighting style and needs.
Far Cry 5 Weapons For Beginners
Your very first weapon is a pistol. But later on the game, as you explore the world and complete missions, you will get all of the basic weapons. You can find them just lying around or under dead enemies. Try to get all of the basic weapons because they are all free and you need not worry about spending money. The basic weapons are:
a submachine gun;
a shotgun;
a crossbow;
an assault rifle and
a sniper rifle.
There are also rocket launchers, machine guns, and flamethrowers which you can get from specific missions or by attacking a cult post. All of the weapons you pick up will be in your inventory forever (go to traders if you lose or drop one).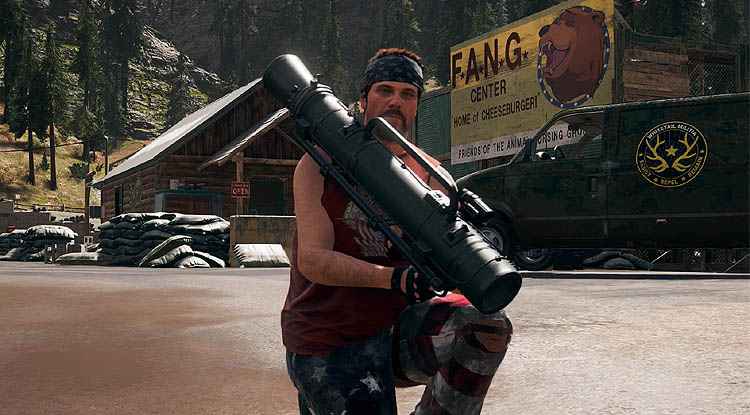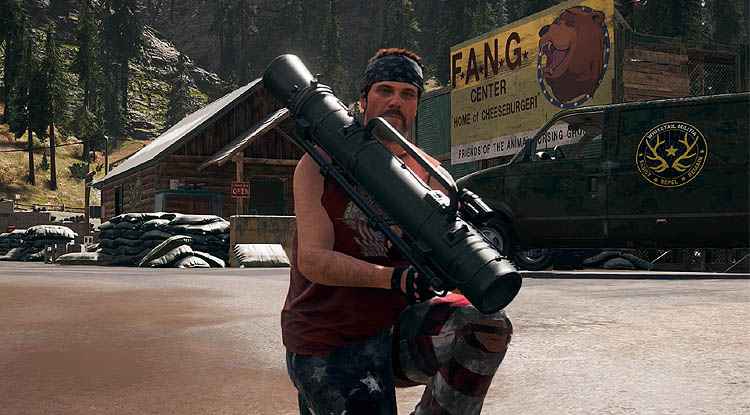 Far Cry 5 AK
The best Far Cry 5 AK weapon is the AK- MS "The Whitetailer." It has the following stats: Accuracy - 6, Damage - 6, Range - 5, Rate of Fire - 5, Handling- 6, and it's best to have this AK at the start of the game. It is good for executing headshots and you can add an extra magazine too, so you do not have to switch weapons during the fight. It works best for mid to short range attacks.
Far Cry 5 Shotgun
SPAS-12 "Flameout" Shotgun will burn all your enemies out without fire. If you are facing a group of enemies, use the Flameout to bring them down in one shot using its spectacular rate of fire. Perks of using this Far Cry 5 best weapon is it can increase your health up to 200% using 7 points for Health Boost 2.
Far Cry 5 Sniper Rifle
SA50 "Free State" gives two in one benefits: the long range capability of a sniper gun and the semi-automatic fire rate of a rifle. Accuracy and fast kills during attacks are guaranteed with this weapon.
Far Cry 5 Grenade Launcher
Don't panic if enemies come in trucks when you have M-79 "Shark Shooter". Its powerful and with its destructive grenades, your enemies will be wiped out in one blow. It works best for short range shots so you really have to be careful when using it as you might be your own victim.
Far Cry 5 Sci-Fi Gun
Make everything fly and vaporized using the Magnopulser, a strange weapon with unlimited ammo. You can get it when you complete a quest with the mad scientist Larry of Holland Valley. Magnopulser, though really fun to use, does not do damage at a distance but if you pull the trigger on an enemy standing in front of you, he will vanish like specks of dust in the thin air. Don't be trigger happy because it will overheat. Use it to send a crowd on the ground then kills them in any way you want to.
Far Cry 5 Melee Weapons
It's not all about guns and bullets as all melee weapons can also be destructive and damaging. You can use the maximum deadly potential of melee weapons by acquiring the Close Combat Mastery perk or by using performance-enhancing drugs like the Fast and The Furious.
These Far Cry 5 best weapons will work best if you know how to handle and use them. For more guides on how to use these and other weapons, check out the following: