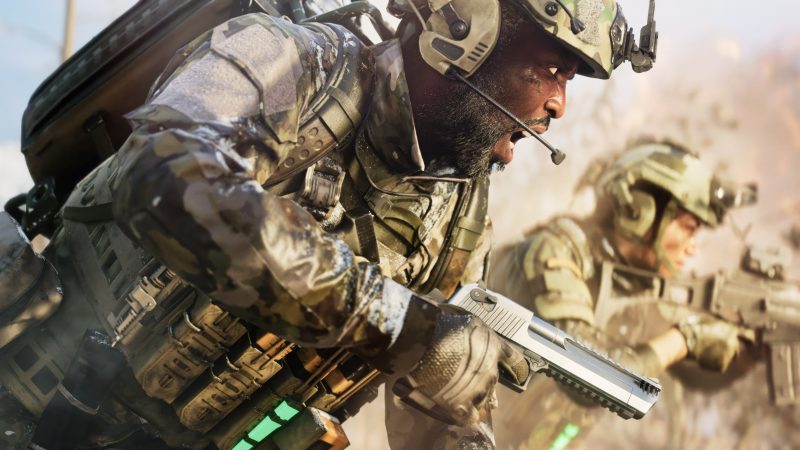 While Battlefield 2042 is a very good shooter to be jumping into now, with even more positive changes coming in its Season 5 set to be launched next week at time of writing, it definitely didn't have a strong start.
It was massively criticized at launch for being riddled with bugs, but more than that many of the new things DICE and Ripple Effect tried at first simply weren't working.
And it seems that at least some at DICE could read the writing on the wall about its launch, as a former developer who worked on Battlefield 2042 up until May of last year admitted that it "never stood much chance [of] being great at launch."
Joakim Bodin worked as a senior software engineer on Battlefield 2042 by the time he left DICE after twelve years with the developer, and spoke about Battlefield 2042's chances of success at launch while jumping on a Twitter trend.
"This game had many iterations, and the deadline never changed much, so never stood much chance being great at launch.
I'm proud though to have pushed hard to have this game have full cross play, progression and (mostly) commerce. It's online systems will serve future titles well"
It's not an unusual story in the industry, that a game gets pushed out simply because those at the top refuse to move deadlines and give development teams more time.
Thankfully, DICE has been able to do the same thing it did with Star Wars: Battlefront II, and turn things around to such a point that it is an immensely better game than what launched, and in less time for Battlefield 2042.
What's more exciting now is that EA remains confident in the Battlefield franchise, and still regards it as a "meaningful part" of its future.
Source – [Twitter via Insider Gaming]