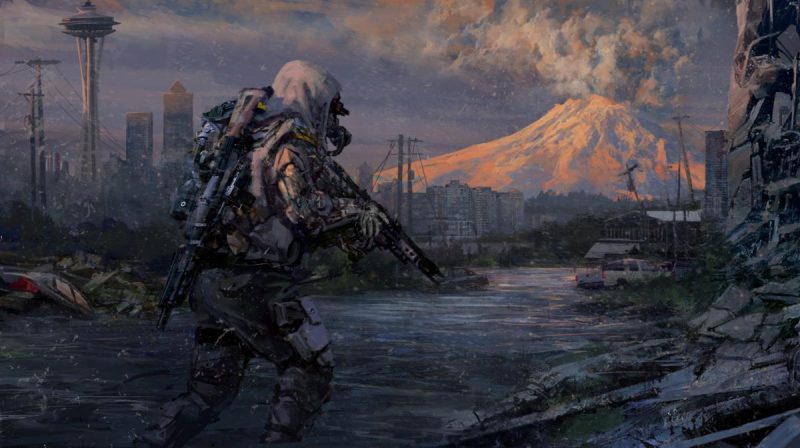 Michael Mumbauer and John Garvin, two veteran developers who both have a history with PlayStation announced that they've opened a new studio called Liithos.
Mumbauer for his part was head of PlayStation's visual arts service group, and had his hand in series like Uncharted and The Last Of Us while Garvin was the former creative director and writer for Days Gone at Bend Studio.
What's more is they've announced what the studio's first project will be, and it's an NFT game called Ashfall.
Mumbauer is acting as chief executive officer of the studio, while Garvin is serving as the vice president of creative, along with being the writer and director of Ashfall.
It's also worth noting that Mumbauer was also one of the co-founders for That's No Moon, a studio that began from former Naughty Dog and Infinity Ward developers. Four months ago though, Mumbauer stepped down from his position with the studio.
Garvin is the same developer who told players that they ought to buy games at full price if they want a sequel.
"At Liithos, we want to deliver the next evolution of AAA gaming to the masses in connected ways that have never been experienced before." said Mumbauer on the studio's website.
"The gaming industry is amazing in that it has evolved through a series of innovations, never going backward."
As for its first project, Ashfall, the description on the website depicts an dystopian world, with the game set in the pacific northwest.
"Global warming has led to massive flooding and fires. The appearances of the Trace – pockets of dark energy – have created havoc with the weather and human lives, decimating entire cities. Civilization has collapsed into local Enclaves where humanity fights to survive."
None of that seems like unfamiliar territory for either Garvin or Mumbauer, though what will be interesting to see is how players react to this web3 project when we actually see gameplay of it.
Source – [VGC]