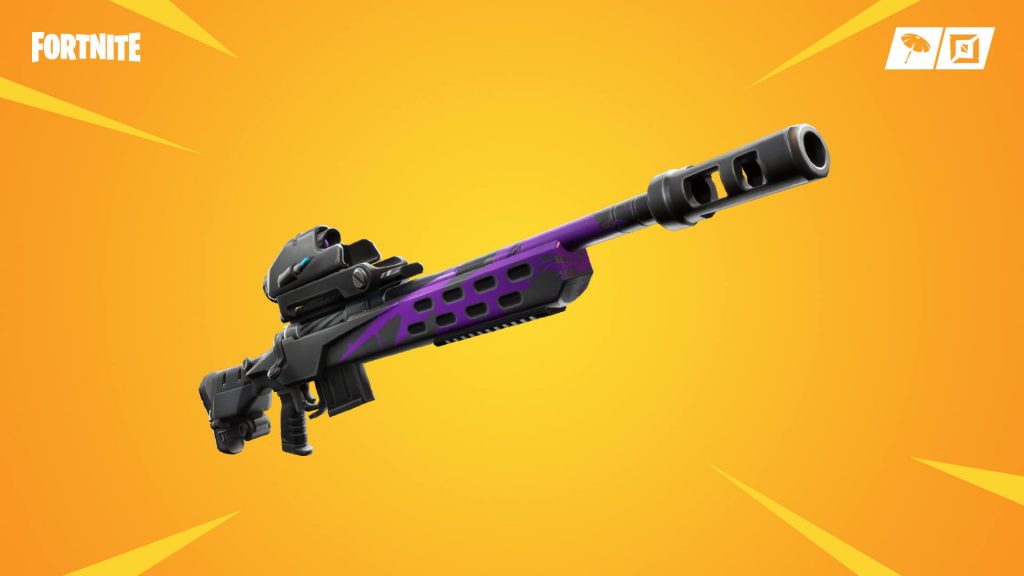 Epic Games has dished the dirt on the Fortnite 9.41 update patch notes, revealing a new weapon for the battle royale version of the popular shooter in the shape of the Storm Scout Sniper Rifle. There's also a bunch of pressies knocking around to celebrate the game's second anniversary, offering up Legendary items.
Fortnite 9.41 Update Patch Notes
Here's the lowdown on the new sniper rifle:
The scope on this sniper rifle contains an embedded weather map that displays upcoming storm circles before they are revealed on the minimap.
Available at Epic and Legendary Rarities.
Damage: 81/85
Headshot: 202/212
1.1 Rounds per second.
Uses Heavy Ammo.
Reload Speed: 2.84s/2.7s.
The Fortnite update also adds a Birthday Cake item, which are found scattered around the map and reward players with a health and shield boost. Over on the creative side of things, players can now gain access to the Movie Set prefabs, while on July 25, a new Limited Time Mode called Prop Hunt will be rolled out.
Birthday Presents

Available in Legendary Rarity.
Can be found from Floor loot, Chests, Vending Machines, Supply Drops, and Llamas.

Not available in Arena and Tournament playlists.

Presents have six possible packages of loot.
Birthday Cake

Found around various POIs.

Not available in Arena and Tournament playlists.

Grants 5 Health and 5 Shield.

The Birthday Cakes and Birthday Presents will be available on July 25th.
Meanwhile, Save the World players will be able to get their mitts on the Pulsar 9000, which is essentially a sci-fi Shotgun. A couple of bug fixes have also been applied:
Players can now edit pre-built structures during a game.
Coins are no longer disappearing while in Create mode after finishing a game.
Fortnite Battle Royale was released on PlayStation 4, PC, and Xbox One in September 2017, and is the free-to-play companion to Fortnite Save the World.
It's by far one of the most popular games on the planet right now, having pulled in two billion dollars worldwide and been played by more than 250 million gamers.