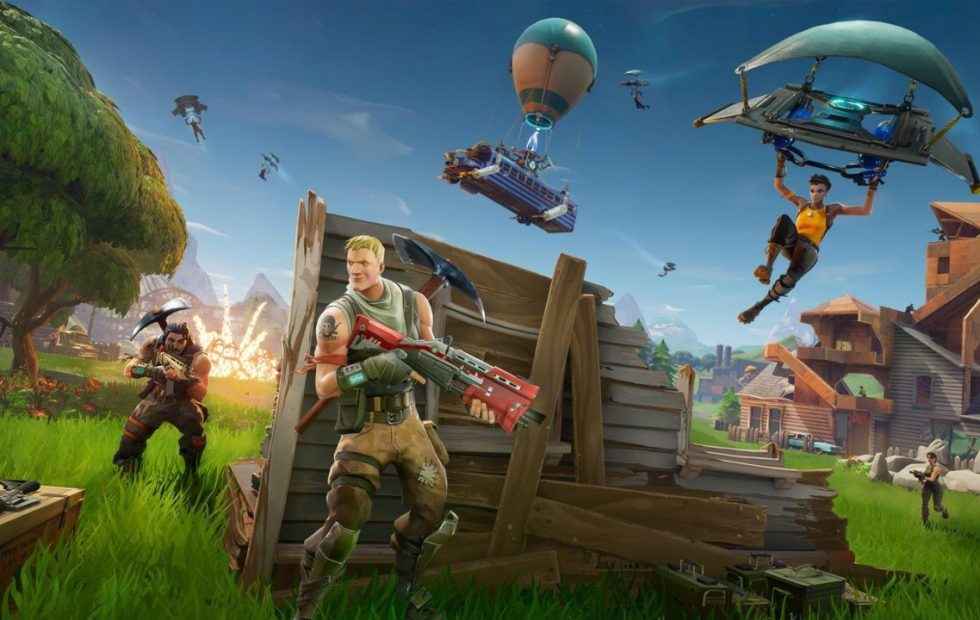 Fortnite's week 2 challenges are now live and one of them requires you to visit all 7 of the corrupted zones that are on the map. These zones are the areas of the map that have been corrupted by the cube destroying all of the surrounding environment. These locations also contain Shadow Stones which allow you to turn invisible and travel faster.
All 7 Fortnite Corrupted Zone Locations
Below is a map showing the locations of all 7 Corrupted Zones. SImply visit the centre of a zone to add a point towards this challenge.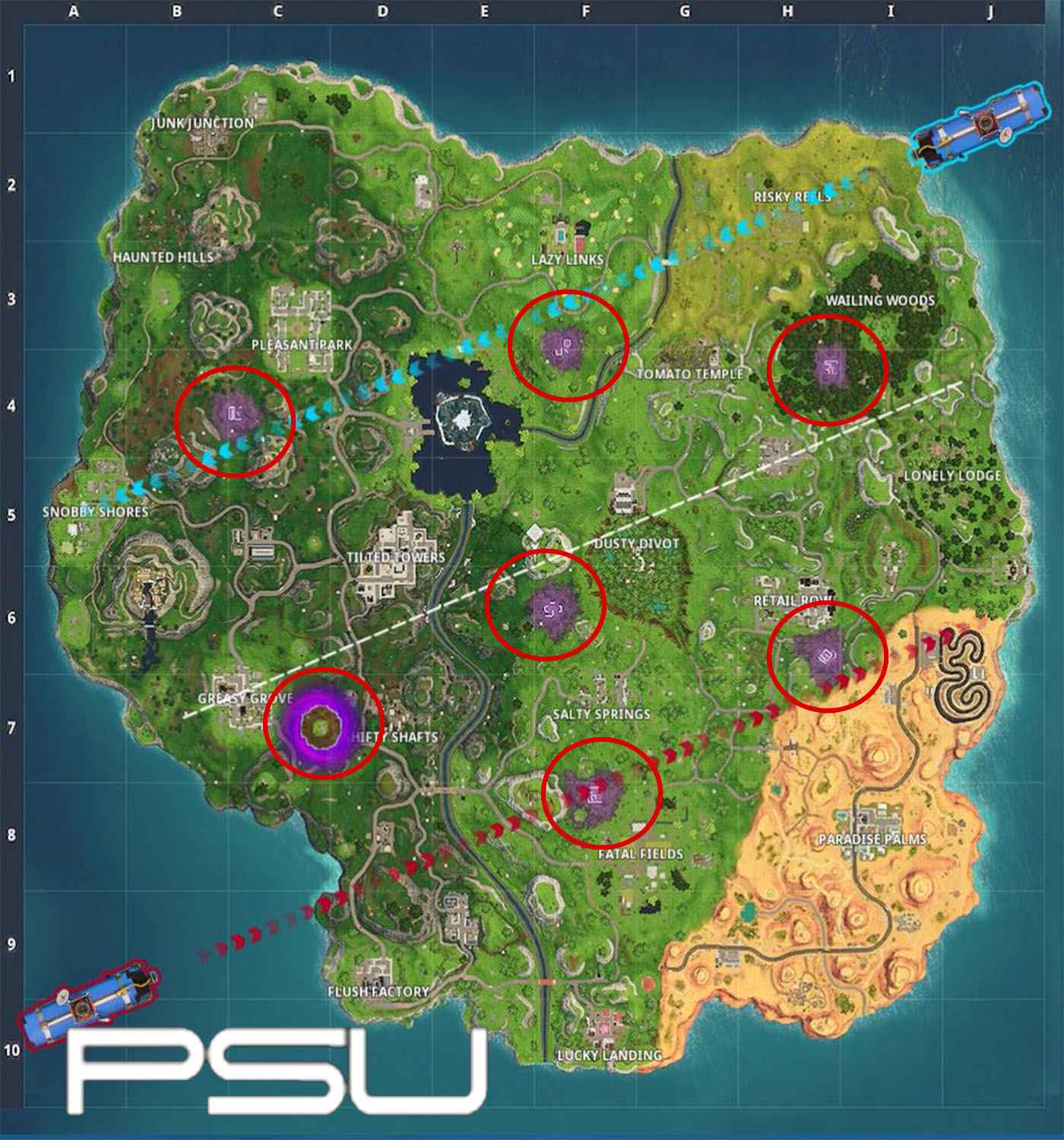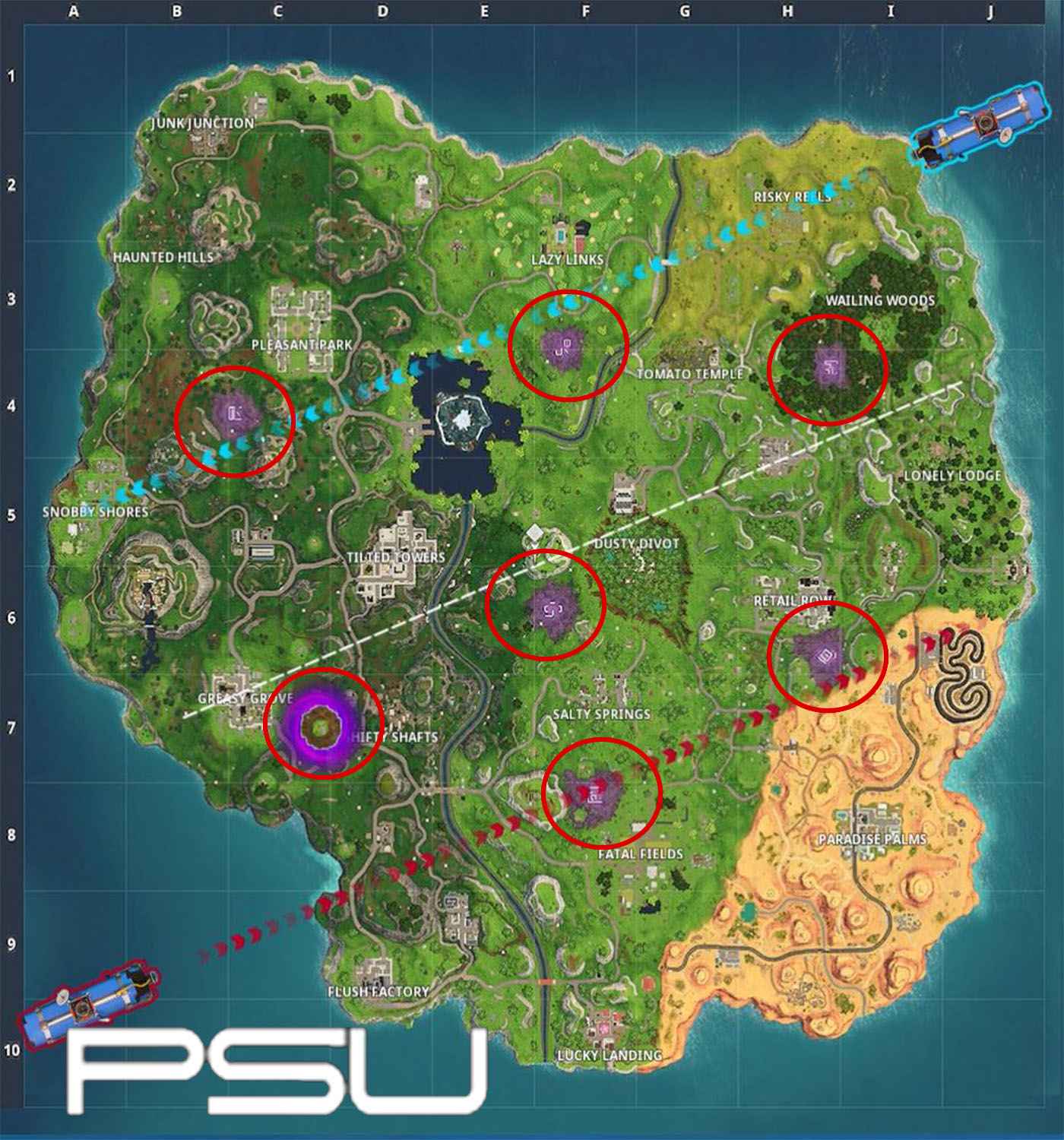 Fortnite Season 6 recently started and for all the information on the Season 6 Battle Pass check here. Fornite also just received a beta on PlayStation 4 enabling crossplay between the PS4 and other platforms.