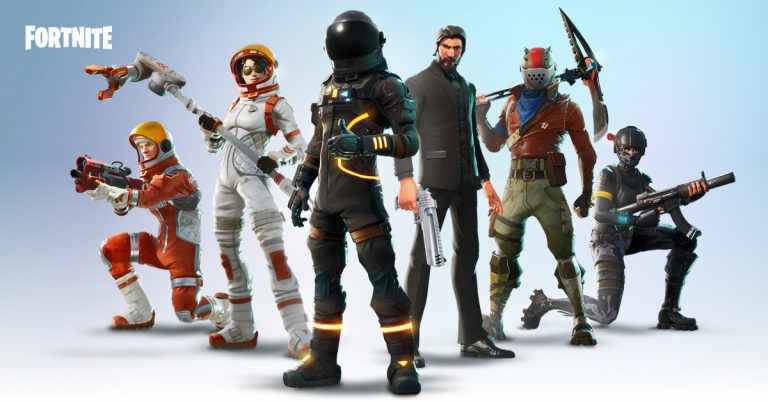 Dataminers have unearthed evidence that Fortnite will be getting PS5-exclusive skins, which users will be able to snap up once they log into the game for Sony's new console via their Epic Games account.
Fortnite PS5-Exclusive Skins Revealed In Datamine
This probably isn't going to come as a surprise to Fortnite players, seeing as how Sony and Epic Games have buddied up before on exclusive skins and cosmetic items for the PS4 version of the battle royale title.
While nothing has been confirmed yet, the skins were revealed via datamine of the recent update, as well as being leaked by Fortnite leaker HYPEX. According to the leak, the Cloud Striker and Elevation skins will be exclusive to the PS5 version of Fortnite.
The PS5 version of Fortnite will be available to download day and date with the launch of Sony's new home console on November 12 and November 19 in the US and UK, respectively. The game will support a range of new features, including DualSense haptic feedback, PS5 Activities, and 4K/60 FPS.
[Source – Twisted Voxel]