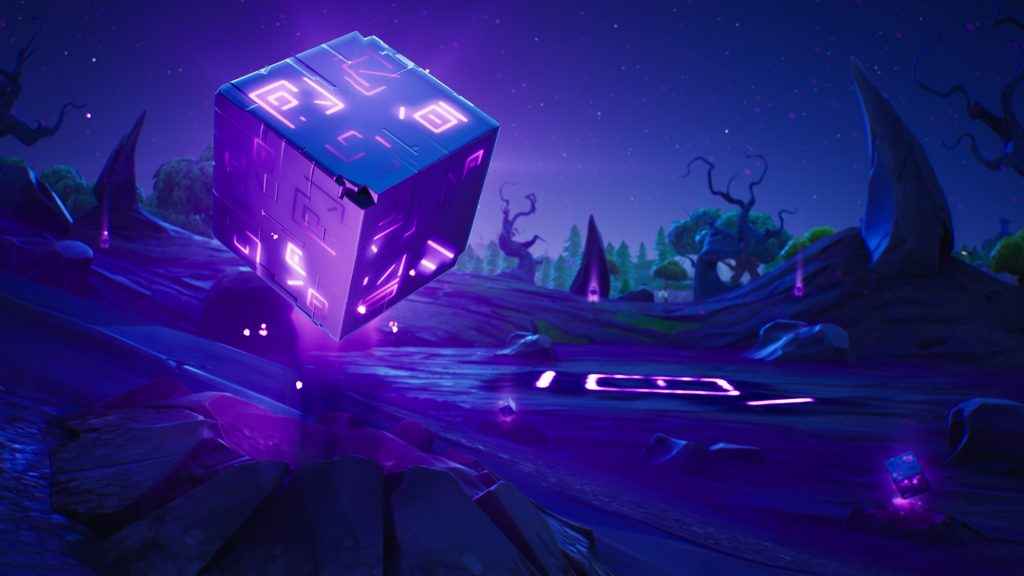 A couple of Fortnite leaks have emerged over the last couple of days courtesy of FNBRLeaks (fancy that).
The first suggests that freeze traps are coming to the ever-popular battle royale game at some point in the near future; while the second reveals that the mysterious purple cube which propelled Loot Lake's idyllic island airborne in the first place, is going to grow bigger over the coming days and weeks.
Freeze Traps Will be Fairly Rare, According to Latest Fortnite Leaks
Looks like Freeze Traps will be coming to the game!

Rarity: Rare
Desc: Hits all enemies on trap when triggered doing small damage and slowing players pic.twitter.com/wcPak5ECaj

— Fortnite: Battle Royale Leaks ? (@FNBRLeaks) September 28, 2018
According to FNBRLeaks, freeze traps are designed to slow all enemies within the radius of the trap once trigger. Imparting a small amount of damage to those effected at the same time.
Naturally, for such a powerful piece of equipment, freeze traps will be relatively rare. So don't expect to find them scattered liberally around Risky Reels or Tilted Towers.
The leak doesn't say when freeze traps are likely to arrive. But, what with Season 6 having launched just a few short days ago they might still be a little ways off.
Island Hopping
Loot Lake's floating island, meanwhile, has already been spotted in various places across the map. Including Retail Row and Salty Springs.
And, it looks as if this may only be the beginning of the madness. With data miners having recently uncovered a folder in the game's backend titled "CubeGrowth". Presumably, referring to the giant purple cube that set the island on its sky bound course in the first place.
Lastly, having initially failed to function as intended (along with a certain "embarrassing" emote), Epic Games has reintroduced Shadow Stones.
Because potential invisible enemies provides Fortnite with that injection of nerve-wracking tension it was so desperately lacking before…
Source: FNBRLeaks