Fortnite update 1.80 has landed alongside Season 6: Darkness Rises, bringing with it a host of new features and the usual suite of bug fixes and gameplay tweaks.
Before we get into the meat and drink of today's patch however, just a quick reminder that players can purchase the Season 6 battle pass for the princely sum of 950 V-Bucks.
Fortnite Update 1.80 And Fortnite Season 6 Trailer
The big news is that pets are now a thing in Fortnite!
Coming in three distinctive flavours – a dog named Bonsey, a dragon named Scales, and a chameleon named Camo – the adorable little critters will sit in the player's backpack and react (presumably in a helpful way) to different situations as they occur.
What that means in practical terms, we don't really know. But still, animal companions automatically improve any game, so…
In addition to pets, Season 6 introduces a variety of Halloween-themed items, including Shadow Stones. A mysterious and powerful object that, when consumed, turns the player invisible for a short space of time – so long as they remain stationary.
Shadow Stones are more of a defensive rather than an offensive tool, in other words.
Darkness Rises also adds a rather spooky coat of paint to the game's usually familiar map. For instance, players will now be able to see a haunted castle, corrupted areas, and the return of that insidious purple cube above Loot Lake.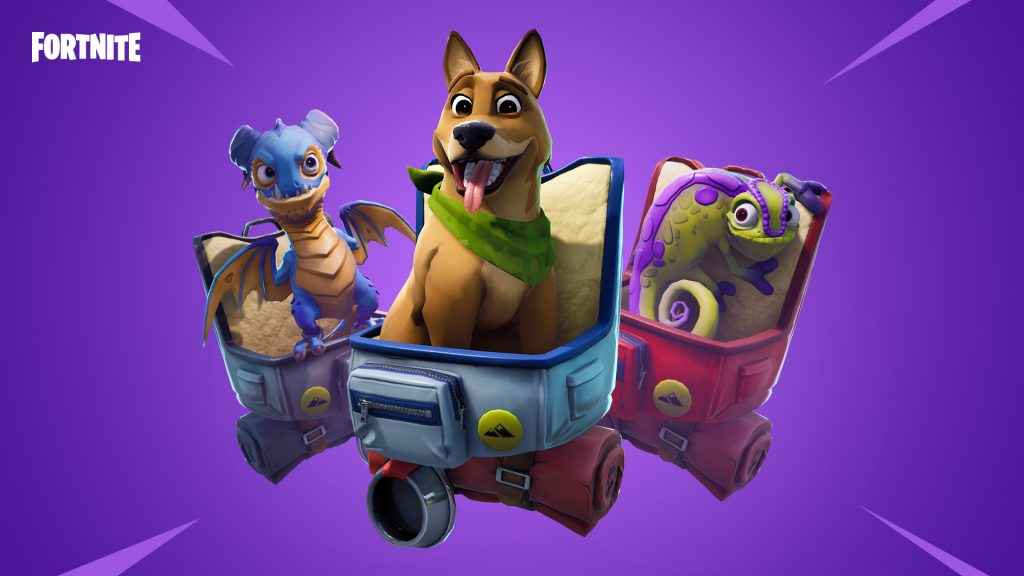 Fortnite Update 1.80 Patch Notes
In terms of bug fixes and gameplay tweaks, there's a fair amount to get through (as always).
You'll find the full patch notes here, but, in the meantime, we've highlighted some of the biggest changes below.
These include:
Vaulted Impulse Grenade, Suppressed Submachine Gun, Light Machine Gun, Bouncer, and Remote Explosives. All of the weapons/items added to the Vault in patch v6.0 will currently remain available in Playgrounds
Added momentum functionality to Grapplers. When hitting a moving object (vehicle, player), its momentum will be added to your launch force
Using a Grappler while using a Launchpad will no longer cause inventory functionality issues
Optimized performance when many players are on screen
Changed the processing of footsteps to add more contrast between above/below. Below steps now sound more "echoey" like they're coming from the basement
Updated the Locker layout to fit more item types