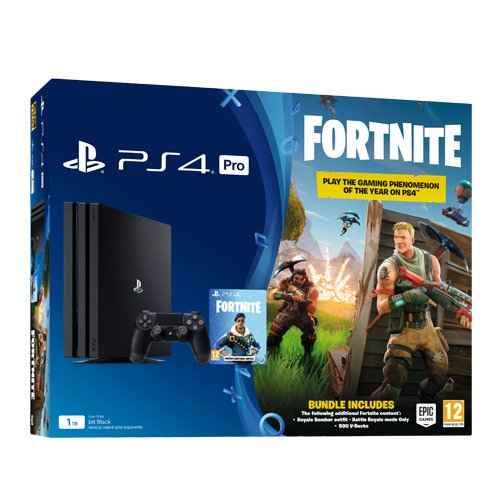 You'd think given everything said and done recently that a Fortnite PS4 bundle was a tad unlikely.
Clearly, Epic must still be a bit chummy with Sony then as come July 16, there will indeed be a Fortnite PS4 bundle. One with a 500GB Slim, and the other a PS4 Pro. Just in time for the start of Fortnite Season 5.
The bundle, originally outed by a Facebook post by PlayStation Italia includes a PS4 (Slim or Pro), 500 V-Bucks, and the exclusive Royale Bomber skin. You can take a look at that below.
So while Fortnite has been the root cause of a lot of PlayStation controversy recently, the partnership of PS4 and game is still very healthy (and apparently sensible).
The bundle costs £249.99 for the Slim and £349.99 for the PS4 Pro.