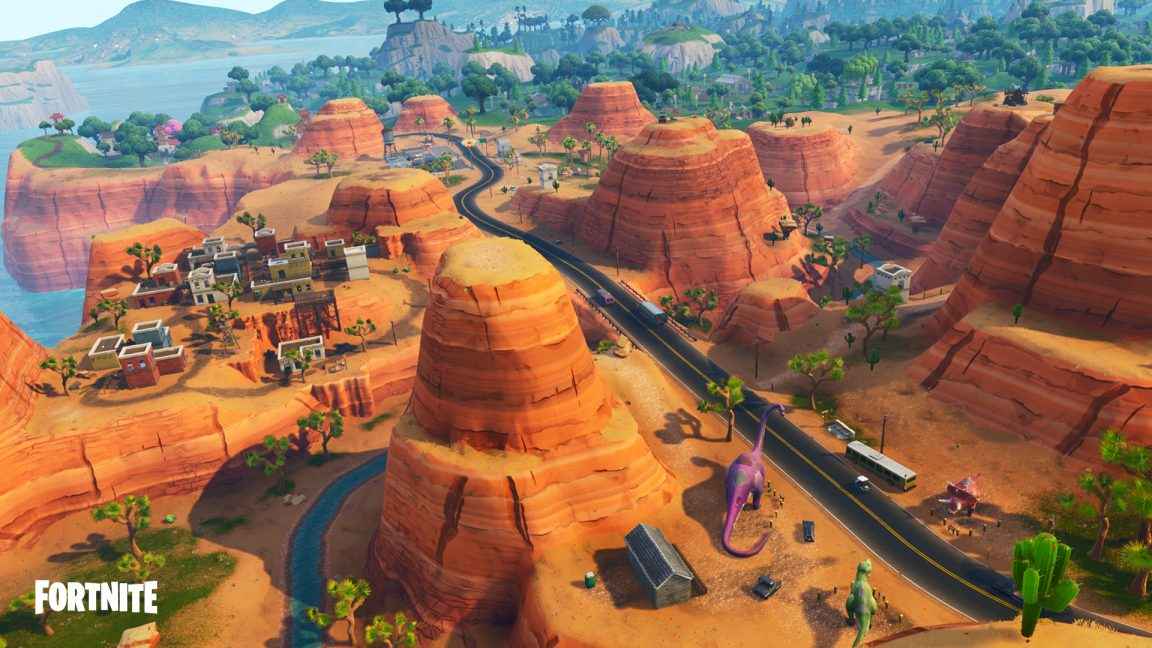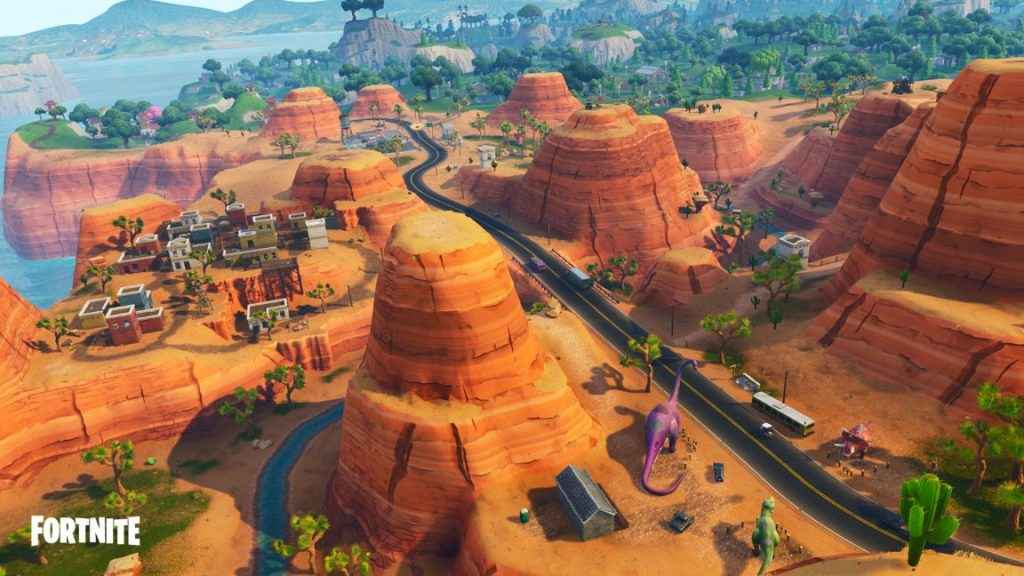 Rumored to be part of Fortnite Season 5 Week 2 challenges, is a quest that sees players searching for a specific location. Follow this guide to find the exact location!
Alongside searching for the basketball court locations(score a basket in different hoops) one of the trickier challenges is – Search Between Oasis, Rock Archway And Dinosaurs. Here, you'll need to head towards the new part of the map – Paradise Palms. So, let's take a road trip!
Search Between A Rock Fortnite Solution
Check out the Battle Pass challenges!
In this section, you'll find the oasis, the rock archway and the dinosaurs. In the following video, we see those three exact locations in Fortnite Battle Royale, and can work the location where you'll need to search. You'll find this location up on a rock in the Southwest part of Paradise Palms.
Search Between Oasis, Rock Archway and Dinosaurs Solution
This week, we're expecting the Fortnite Gifting System release date to finally land. This is rumoured to arrive alongside update 5.1. In the most recent update, there's some new golf carts to ride, the introduction of Rifts and numerous tweaks to gameplay in both Battle Royale and Save the World.
Check out the full Fortnite 5.0 patch notes, and get ready for the new set of challenges. The Search Between A Rock Fortnite new quest is now available.