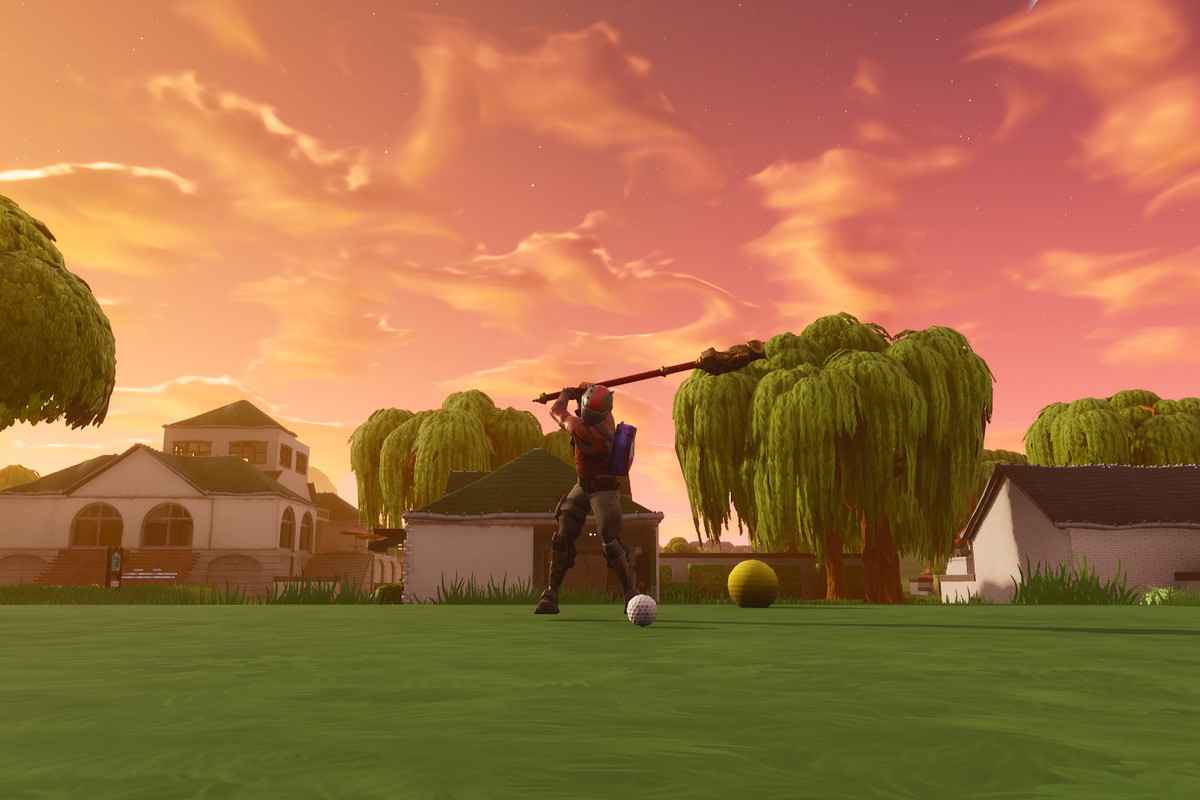 The introduction of the Fortnite golf cart gives you a new way to travel around the map. These vehicles are pretty cool, and it's fairly easy to find the Fortnite golf cart spawns.
Where would you normally find a golf cart? On the golf course, of course! So, check out our Fortnite golf guide, and head to Lazy Links. You'll find this location in the north of the map.
See that swimming pool? There's golf cart spawns all around this location. In the following video, you'll see that there's some outside, but you can also head inside to find a few more locations.
In total there can be six carts at anyone time in this location. The only problem is that everyone wants them! So, you're going to find some tough opposition at Lazy Links to get hold of them first.
When driving a Fortnite golf cart, you can switch seats, go forward and reverse and powerslide. Enjoy!
For more on Fortnite, check out the following guides: