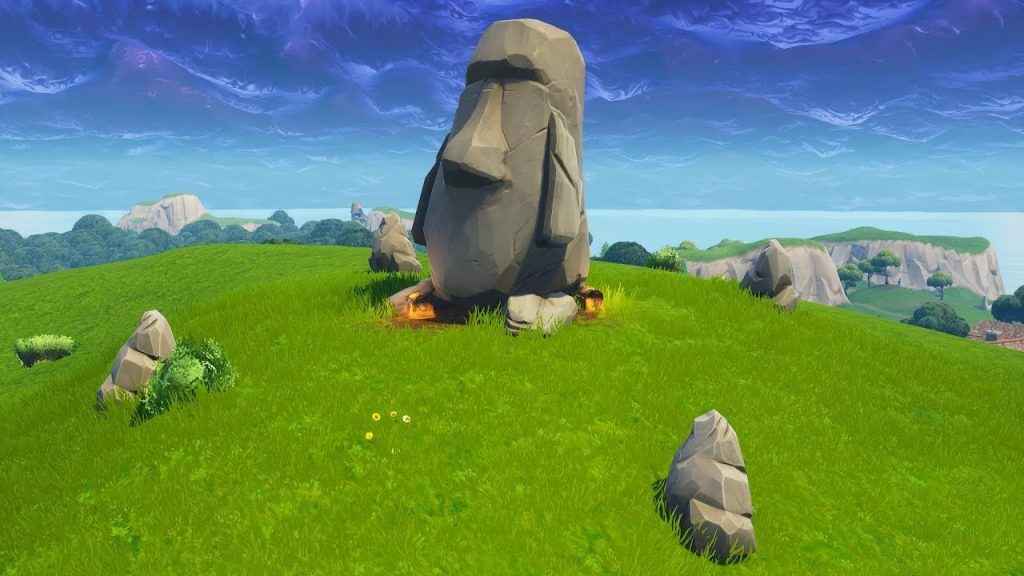 Fortnite week 6 challenges launch later this week, and there's some tricky objectives to complete. Follow this guide in order to find all the Fortnite Stone Heads locations.
Alongside finding all the locations of the Stone Heads, players have six other mission to complete in week 6. These include the mysterious timed trials. They'll be five timed trials to complete, and details will be revealed later this week.
The challenge that may stump most players is the Fortnite Stone Heads locations. The objective is called: Search where the Stone Heads are looking. You need to find multiple stone heads that are located in the Salty Springs area in order to locate the battle star.
Head to F7 on the Fortnite map for exact location to retrieve the battle star, which can be found on top of a hill. This is in the center point between the stone heads in this area. Watch the video below.
Other week 6 challenges include:
Deal 500 Headshot Damage to opponents
Harvest 3,000 building resources with a pickaxe
Search where the Stone Heads are looking
Search 7 chests in Lonely Lodge
Complete 5 timed trials
Get 2 Minigun or Light Machine Gun eliminations
Eliminate 3 opponents in Tilted Towers
Check out the secret battle star location for week 5 if you've still yet to find it.
Also, this week, players are enjoying the new LTM mode called Steady Storm. This was part of Fortnite update 5.2, which has also introduced new weapons and bug fixes.