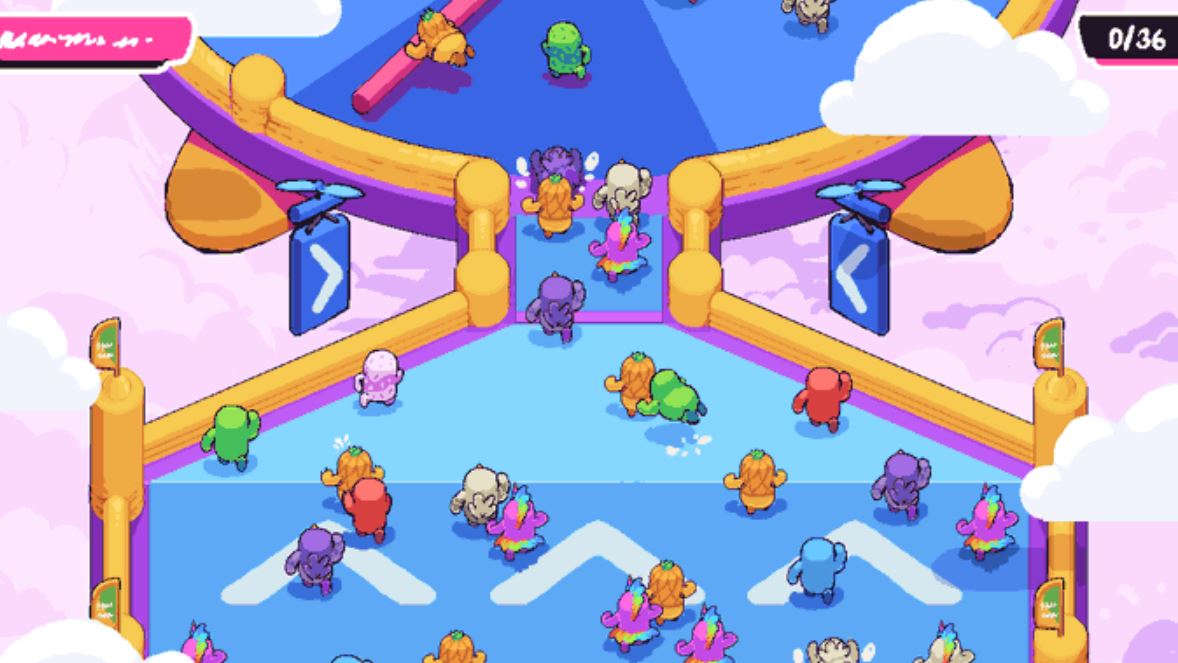 Ryan Kamos from the development studio Tropical Puppy has reimagined Fall Guys as a GameBoy Advanced title in a new piece of art they posted on Twitter.
Ryan Kamos posted the gorgeous art on their personal Twitter account. The art reimagines the game as a top-down title and features an incredible amount of detail in both the background an on each of the Fall Guys. It is a truly beautiful piece of art and you can follow Ryan's work on his Twitter account.
Fall Guys has seen an incredible amount of success since the game launched with more than 8.1 million players on PS4 alone. Everyone will be getting a free outfit and a large amount of Kudos if they log into the game in the next few days due to server issues last week. Mediatonic have also just released an update for the game adding in a new final round for the battle royale.
Fall Guys is available on PS4 now.
Source – [@RyanKamos]