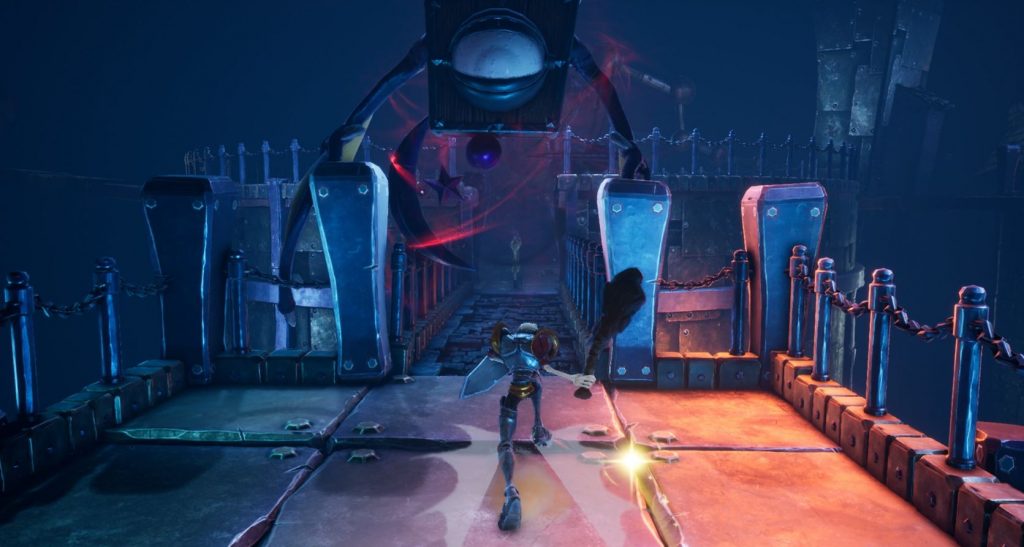 Sony have released a brand new video and blog post giving us a behind-the-scenes look at the upcoming MediEvil PS4 remake.
The video features Mike Mika and Jeff Nachbaur from Other Ocean talking about the development process behind the game. The team aimed to get into the heads of the original developers when remaking MediEvil. Nachbaur stated on the PlayStation Blog that their credo was to "do what they did, and don't change anything unless you have a good reason to change it."
Other Ocean even went and researched what music the original developers were listening to when they made the game, to understand what they meant when they created an area. The Digital Deluxe version of the game will feature a bunch of interviews, concept art, details, and more allowing you to peek behind the curtain and see how MediEvil was developed.
You can take a look at the new behind the scenes video below:
MediEvil was originally revealed for PS4 at PSX in 2017 but disappeared for a year. It then re-emerged in October 2018 with a brand new trailer. It then disappeared once again before being showcased at Sony's second State of Play event, where a release date and story trailer were shown.
Most recently, some brand new gameplay snippets showed up online after the game was playable for the first time in public. Those attending the GameXP gaming convention in Brazil got to capture some off-screen gameplay.
The team behind the remake is Other Ocean Interactive, a team who has worked on everything from Minecraft to Yu-Gi-Oh! This is the team's big foray into working with Sony and it is a tough challenge, given MediEvil's age and how far games how come since then. Either way, I am interested to see what updates have been made to the game.
MediEvil releases for PS4 on October 25, 2019.
Source – [PlayStation Blog]