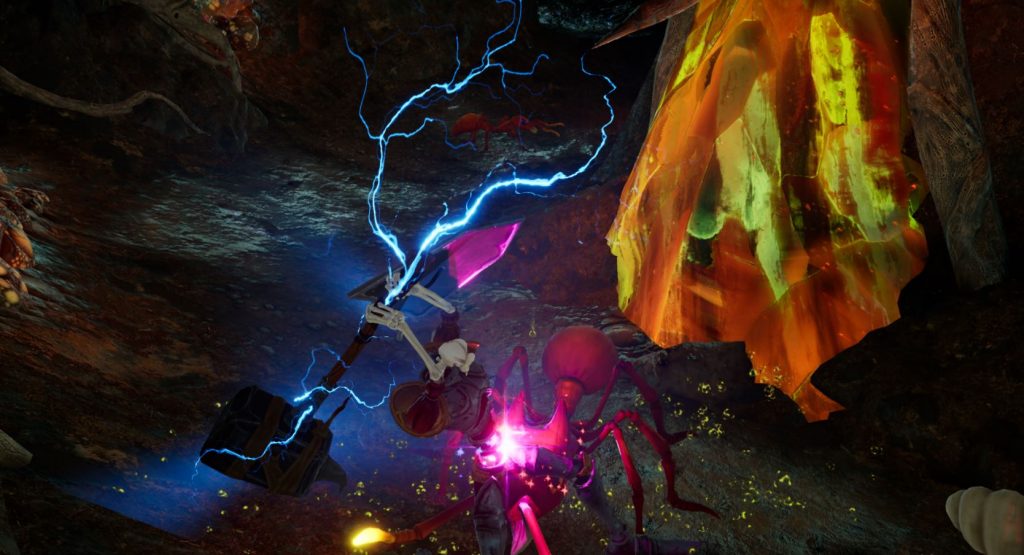 A few minutes of MediEvil Gameplay has been released from the Brazilian gaming convention, Game XP 2019. Unfortunately, the gameplay is off-screen and not direct capture. However, it is our first real look at the title.
The gameplay from Voxel on Youtube gives us the first look at the UI, updated graphics, and combat in-action. We believe this is the first time the game has been playable to the public, before its October 25, 2019 release.
The game got that official release date during a State of Play livestream held by Sony in May. A brand new story trailer was also unveiled for the game then as well. Pre-orders for the game are live right now on the PlayStation Store for both the Standard and Digital Deluxe Edition.
The game was originally announced at PSX 2017, with the first trailer arriving in October 2018. MediEvil will be the second big October release for PlayStation, with Concrete Genie releasing two weeks before it. MediEvil on PS4 actually leaked all the way back in 2015 with some screenshots. However, it is unclear if those screenshots are related to the remake by Other Ocean.
You can watch the new gameplay below:
The official description for the game from the PlayStation Store will give you a good briefing on the adventure awaiting you later this year:
Re-live the original adventure on PlayStation®4. The beloved fan-favorite has been completely remade from the grave up, blending classic gameplay with stunning visuals, all in eye-popping 4K!

Step into the bones of Sir Daniel Fortesque, a slightly-inept (and long dead) knight accidentally resurrected by his greatest enemy, the evil sorcerer Zarok. With a second chance to foil his greatest foe, Dan will once again set out to save the kingdom of Gallowmere and earn his place as a true hero.
MediEvil releases for PS4 on October 25, 2019.
Source – [Voxel (Youtube)]