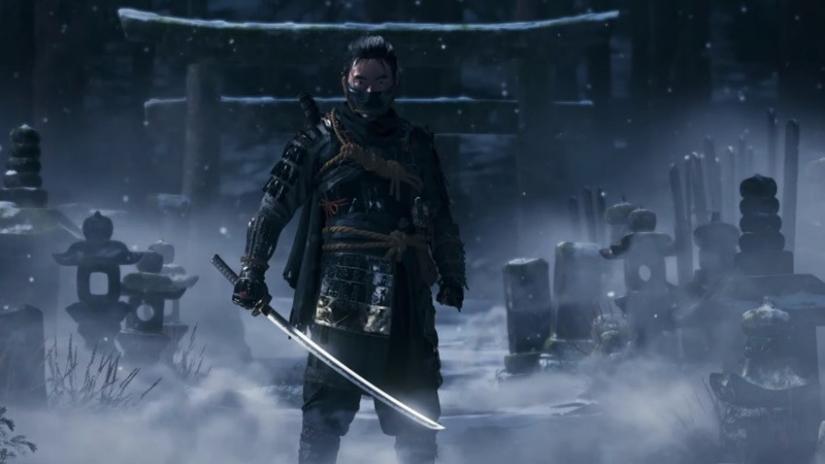 Sucker Punch Productions is keeping mum on a Ghost of Tsushima release date, but according to a presentation by Sony for shareholders, the game is coming out in 2019. Ghost of Tsushima is expected to be one of the last major PlayStation 4 exclusives, joining the likes of Death Stranding and The Last of Us Part 2. However, up until now it was presumed the samurai-'em-up would not be released until 2020, leading to extensive speculation that it might be a PS5 title (it still very well could be).
Ghost Of Tsushima Release Date Rumoured
The presentation mentions "Ghost of Tsushima to be released in '19," which leave little to the imagination. However, it's still best to file this one under 'rumour' for the time being; Sony hasn't announced the release date officially, so best to be safe than sorry. Still, it would be great have both Death Stranding and Ghost of Tsushima out this year, eh?
Ghost of Tsushima is the first project from Sucker Punch Productions since the release of 2014's inFAMOUS: Second Son, and takes place in 1274 on Tsushima Island, during the first Mongol invasion of Japan. Players are put in control of Jin Sakai, the last samurai who must master the Way of the Ghost fighting style to push back the invaders and secure freedom and independence for Japan.
The game takes place from a third-person perspective, and features an open-world for players to freely explore, with little in the way of guidance. Jin's fighting style encourages players to utilise stealth against enemies, hence the game's title. However, you can still get up close and personal with your katana and engage in bloody sword fights if you fancy a change of pace.
The team is among for authenticity, and as such is allowing players to switch to Japanese dialogue with English subtitles. In terms of inspiration, Sucker Punch looked to Japanese samurai cinema, such as Seven Samurai, Sanjuro and more.
Stay tuned for more updates on Ghost of Tsushima as we get them.
Source: Reddit