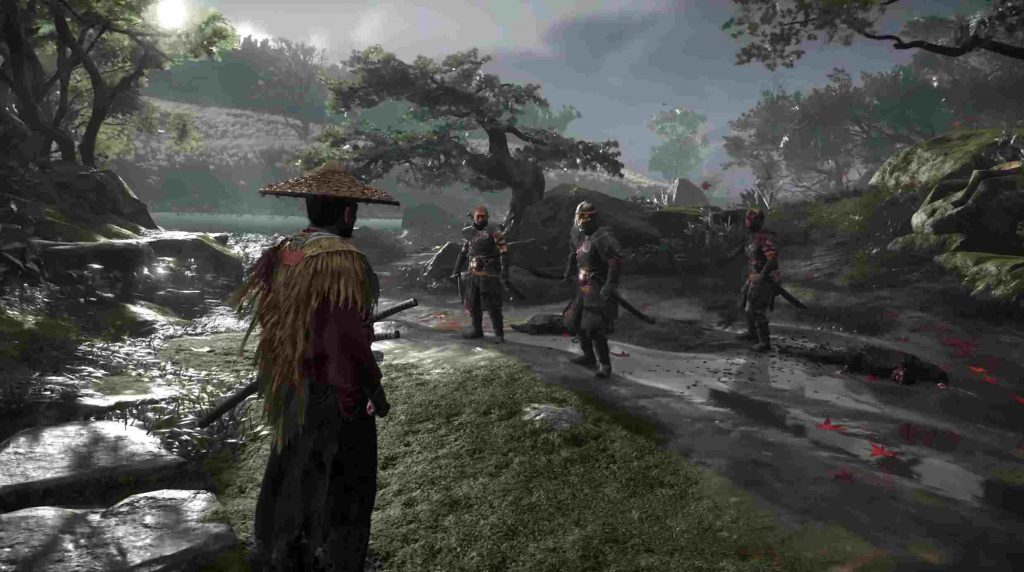 Ghost of Tsushima's combat and stealth has been detailed by Sucker Punch Productions in today's State of Play live stream.
Combat will work like any samurai movie you have seen with standoffs, as you wait for you opponent to make the first move. Jin also has a bow to fight with as well as his sword. If you parry an enemy at the last possible moment before an attack, you will be to open them up for an attack.
Ghost of Tsushima has different combat stances, which will do the most damage against different types of enemies.
If you choose to act as a Ghost and go in stealthily, you can use distractions to lure enemies away from each other. Firecrackers can be used to stun enemies and performing jumping attacks will allow you to chain kills. Throwing knives can also be used to kill enemies from afar.
Jin's grappling hook can be used to swing to new areas and help him traverse, alongside his ability to climb structures.
The gameplay seems to be a mix of Dishonored's stealth action and Sekiro's engaging combat.
You can watch the combat highlights from Sucker Punch below:
This Ghost of Tsushima State of Play is likely to be the last one for PS4, with Sony going into PS5 overdrive at the end of the month and into June, whenever they announce their PS5 reveal event.
In recent weeks we have been receiving a few teases for Ghost os Tsushima, making us excited for its release, including a look at the game's title screen.
Ghost of Tsushima releases for PS4 on July 17.