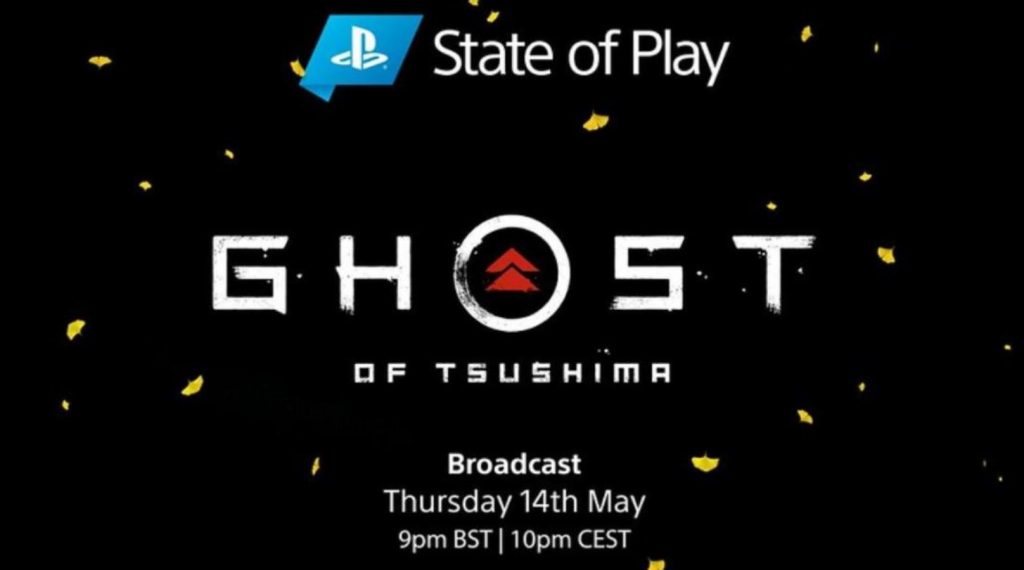 The Ghost of Tsushima State of Play is kicking off later today and will give us our first look at extended gameplay from the PS4 exclusive. But where and when can you watch the gameplay stream? Well, this article will tell you exactly how.
Where And When To Watch The Ghost Of Tsushima State of Play
The Ghost of Tsushima State of Play will take place on May 14, 2020, at 1 PM PT, 4 PM ET, 9 PM BST, 10 PM CEST.
We will be getting an 18 minute long deep dive into everything you could want to know about Ghost of Tsushima's gameplay. And, you can watch the stream Youtube stream of the Ghost of Tsushima State of Play below, as well as on PlayStation's Twitch channel.
The Ghost of Tsushima State of Play was announced earlier this week and is likely to be the last PS4-focused State of Play from Sony. With the PS5 reveal event likely to arrive in the next 3-4 weeks we should expect Sony to focus almost entirely on their next-generation console from the end of May onwards.
Ghost of Tsushima releases for PS4 on July 17, 2020.