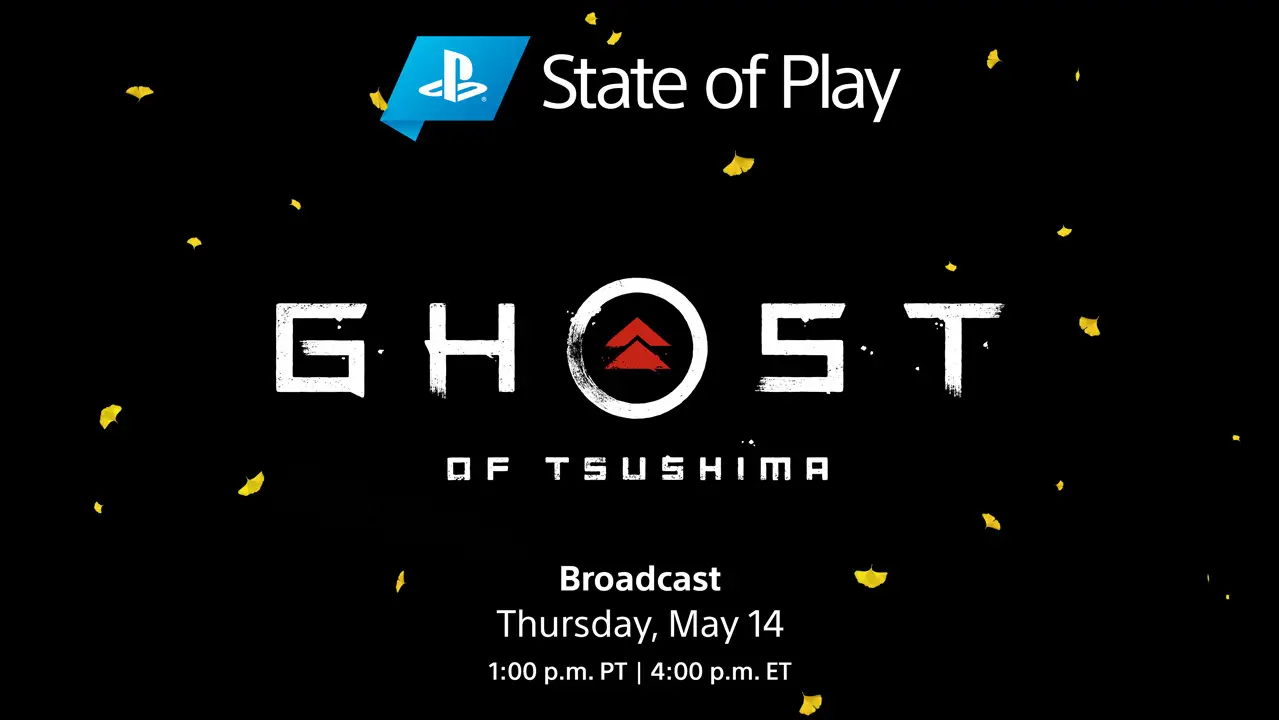 Sony has announced a new State of Play, which takes place on May 14 and will focus around Sucker Punch's Ghost of Tsushima.
The State of Play will give us a gameplay deep dive into the exclusive title, which Sucker Punch promised recently. We can expect to see the open world that the Seattle based developer has created, as well as the combat, enemies, and maybe even the mission types and activities.
You can find a small tease from sony on Twitter below:
Sucker Punch, earlier today, teased the game's title screen as we get closer to its launch. In that same article, Shuhei Yoshida expressed his love and excitement for the game that Sucker Punch have spent more than half a decade working on.
Sucker Punch is now a part of PlayStation Studios, the rebranding of Sony's first-party Worldwide Studios, which will launch alongside the PS5 this holiday.
Ghost Of Tsushima releases for PS4 on July 17.