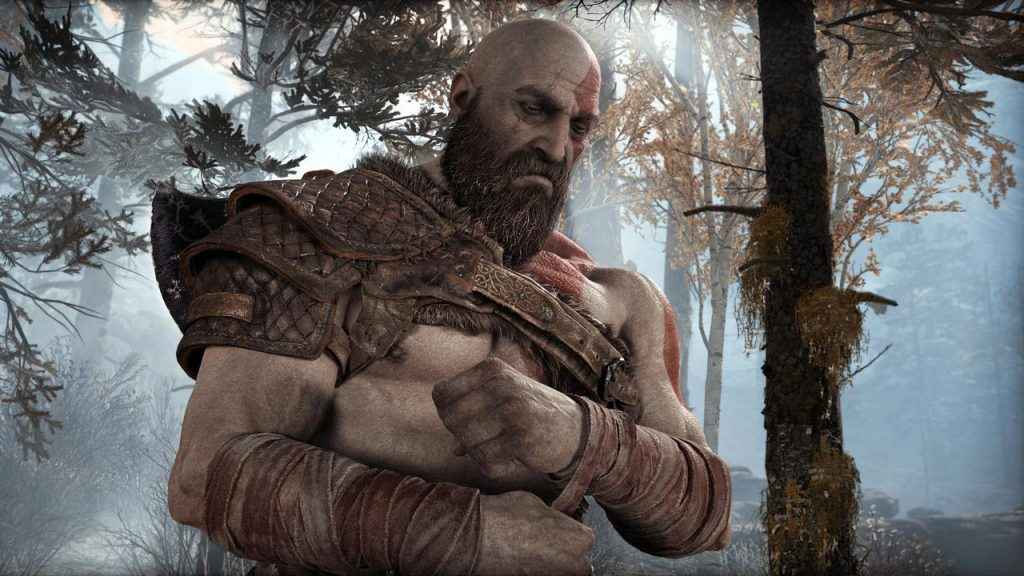 PlayStation are sponsoring Sunday's episode of Family Guy. They're airing a 60-second commercial for God of War PS4. However, what's unusual about this TV ad is that it will run before and after the show, so for the first time ever fans will be able to watch Family Guy uninterrupted, with zero ads in between. There will be no other sponsors of Sunday's show.
The God of War TV spot has been called 'Arrow. According to Adweek, "PlayStation saw a big audience overlap between Family Guy viewers and action game fans, and Qizilbash noted that Sunday's episode fell within its "critical" six-week launch window for God of War".
What a gentleman, Kratos! Hopefully, the God of War ad on Family Guy will appear on YouTube shortly after for us all to see. If you're tuning in, it airs at 9pm EST March 18 – Send in Stewie, Please (Season 16, Episode 13) on FOX.
God of War PS4 is due to launch on April 20, 2018. Recently it was revealed that the graphics on PS4 Pro will be boosted to 4K through 2160p checkerboard.