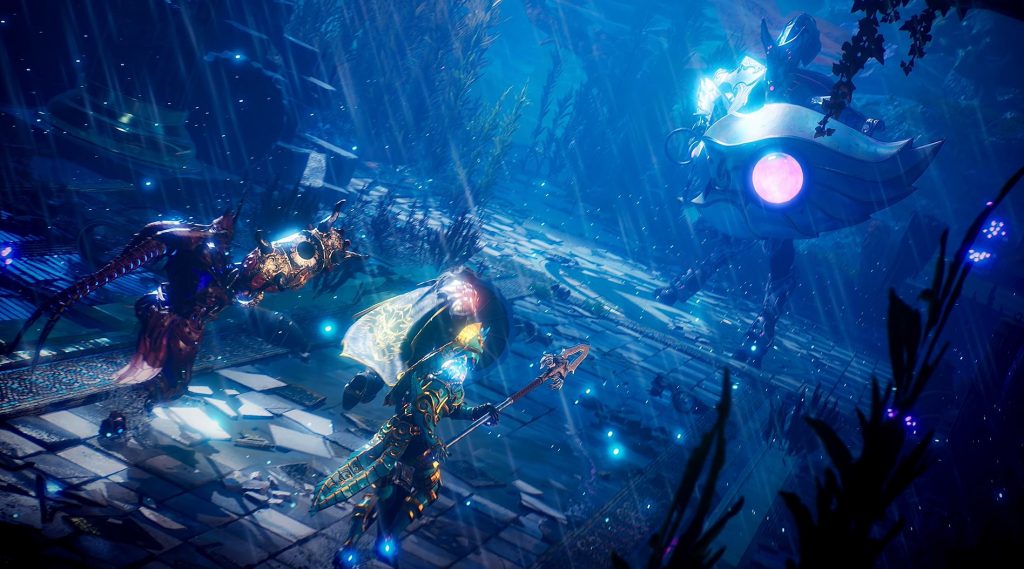 Counterplay Games has released what feels like the twentieth trailer for Godfall this past weekend, but the good news is that this is the best one yet. On top of that, a pre-order bonus and the Special Editions for the game were also detailed.
The new trailer is the most cinematic yet, with a focus on the weapons and awesome attacks you can pull off in the game. We also get a look at some brand new foes, including some that appear to be large bosses in the game. Gearbox Publishing also announced that as a pre-order bonus, players will get the Chrome Valorplate Skins, a set of Starter Pack Items, Zer0's sword from Borderlands, and PS5 players will get an exclusive Red Typhon Valorplate Skin.
Special Editions for the looter slasher were also confirmed with the Deluxe Edition of the game coming with the game's expansion. Meanwhile, the Ascended Edition will grant you the expansion along with a Gold Weapon Pack, Shield, and Royal Banner, 3 Gold Valorplate Skins, the Zodiac Knight Lobby Title, and the Orange Vertigo Valorplate skin for PS5 players only.
You can take a look at the Godfall trailers for its combat and pre-order bonuses below:
We will most likely get a Godfall PS5 release date on Wednesday at the PS5 showcase, where we expect the PS5 release date to be announced. Most recently, Counterplay Games unveiled the Aegishorn Valorplate, which is the latest to be revealed.
Godfall is set to release for PS5 this Holiday.