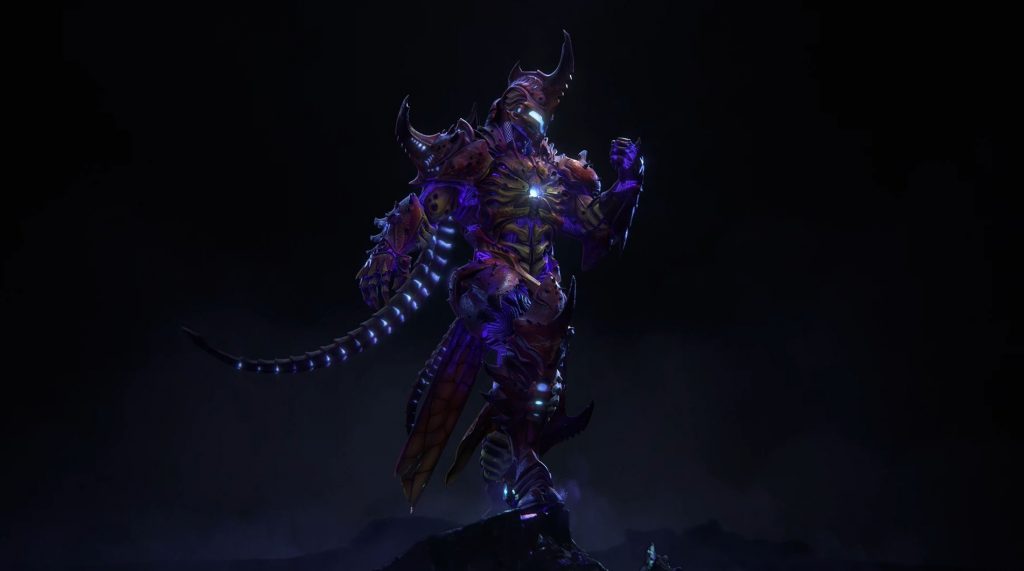 Counterplay Games has revealed another new teaser for the Aegishorn Valorplate ahead of the PS5 release of Godfall this Holiday.
The tagline for this teaser, which is similar to others is "Under the scarab's shell, all creation is shielded. Ascend with Aegishorn!"
You can watch the teaser for the Aegishorn for Godfall on PS5 below
Godfall recently teased the Hinterclaw, a wolf-like character last month. You can find the trailer to that here. It is unclear how many different characters Gearbox and Counterplay Games will reveal. However, if rumors are to believed and PS5 is set to launch in November, Gearbox may release one teaser a month until the launch of the game and the PS5.
These two characters along with a trailer for the gameplay from the August State of Play has shown us that Gearbox is ramping up to a full deep dive reveal on Godfall soon. Nothing has been announced yet, but it's likely we will see more on the game the next time we see the PS5, maybe at the PS5 showcase on Wednesday.