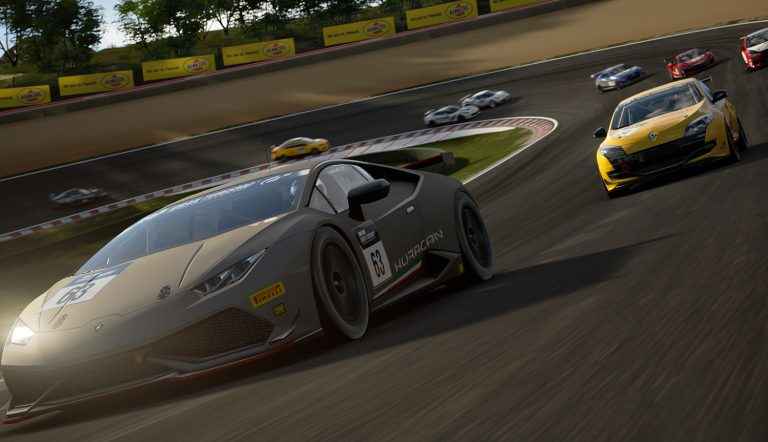 Polyphony Digital has popped the hood on the Gran Turismo Sport update 1.55 patch notes for your consumption, which is now available to download for the PlayStation 4-exclusive racer.
Gran Turismo Sport Update 1.55 Patch Notes
This latest Gran Turismo Sport update is a minor patch that fixes some bugs regarding the Sports Mode & Lobby feature. Check out the full patch notes below.
Main Features Implemented
Sport Mode & Lobby
– Fixed an issue wherein collisions between cars were not incurring a penalty, even for incidents where they should have.
Gran Turismo Sport was released exclusively for the PS4 back in October 2017, although in typical series fashion, it was delayed multiple times. Despite this, it still arrived on the scene pretty quickly when you consider Gran Turismo 5's arduous development cycle, not to mention the fact that game was preceded by a Prologue version to tide people over.
Sony has flogged over 80 million copies of Gran Turismo games since the series' inception back in 1997, making it by far the company's best-selling first-party franchise to date. In that time, GT has appeared on PSOne, PS2, PS3, PSP, and PS4 — only PS Vita failed to see its own series entry. Sob.
Looking ahead, Polyphony Digital has revealed that work on the next instalment in the racing franchise is in the works, and that we may even see it run on 8K on the PlayStation 5.
Rumors have already started swirling that Gran Turismo 7 will be a launch title for Sony's next-generation console, which would definitely give it a massive boost. We'll have to wait and see if that happens, though.
Recently, PlayStation overlord Jim Ryan teased that playing GT Sport with the DualShock 5 controller offers a 'completely different experience' to the PS4's pad.
Stay tuned to PSU.com for more updates on Gran Turismo Sport as they become available to us.