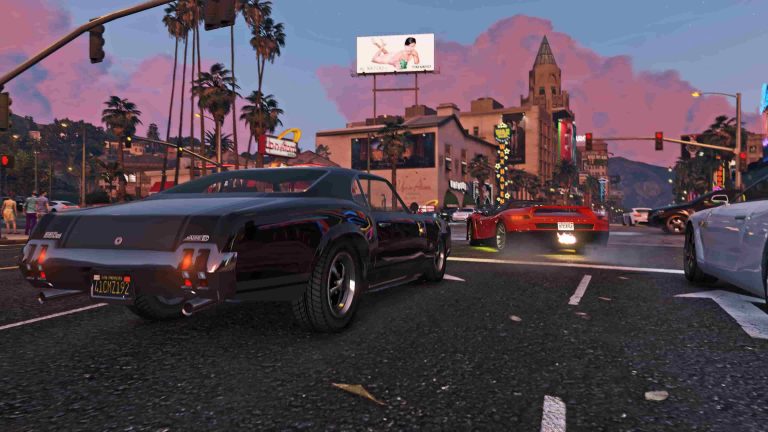 Rockstar Games is keeping mum on the highly anticipated Grand Theft Auto 6 release date, but a bunch of fans reckon the game's launch could be a bit closer than we initially believed.
That's according to GTA 6 News & Leaks 2.0, a well-known Twitter account that regular updates anything pertaining to Rockstars upcoming crime epic. Its latest posts have shared a bunch of screenshots from varying sources, which all link back to one another as evidence that GTA 6 is actually in the latter stages of production.
This follows the much-publicised GTA 6 leak last year where multiple videos and screenshots on the game were leaked, which later resulted in a UK teenager arrested in London by police.
However, many people were convinced from the leak that GTA 6 was still far off from release due to the barebones nature of the images and videos, which clearly showcased the game in an early state. That apparently isn't the case, as the aforementioned Twitter account has shared a post by known Rockstar insider Tez2, who indicates GTA 6 is now in the polishing stage.
Related Content – Sony PS5 Complete Guide – Everything Explained About PlayStation 5 For New Owners In 2023
Meanwhile, another Twitter uses appears to back up Tez2's comments, with tags suggesting that GTA 6 is nearing completion in terms of functionality and content. For example, "feature complete" implies the UI has full functionality, and "content complete" suggests GTA 6's basic functions are finished and in a playable state.
All of this is speculation at this point, so until we hear something official from Rockstar, it's best to take it with a dose of salt.
Officially, GTA 6 does not yet have a release date, but according to a recent Microsoft CMA document (related to its proposed acquisition of Activision Blizzard), Rockstar's next chapter in the crime franchise is set to launch in 2024.
[Source – GTA News & Leaks 2.0 on Twitter via GamesRadar]