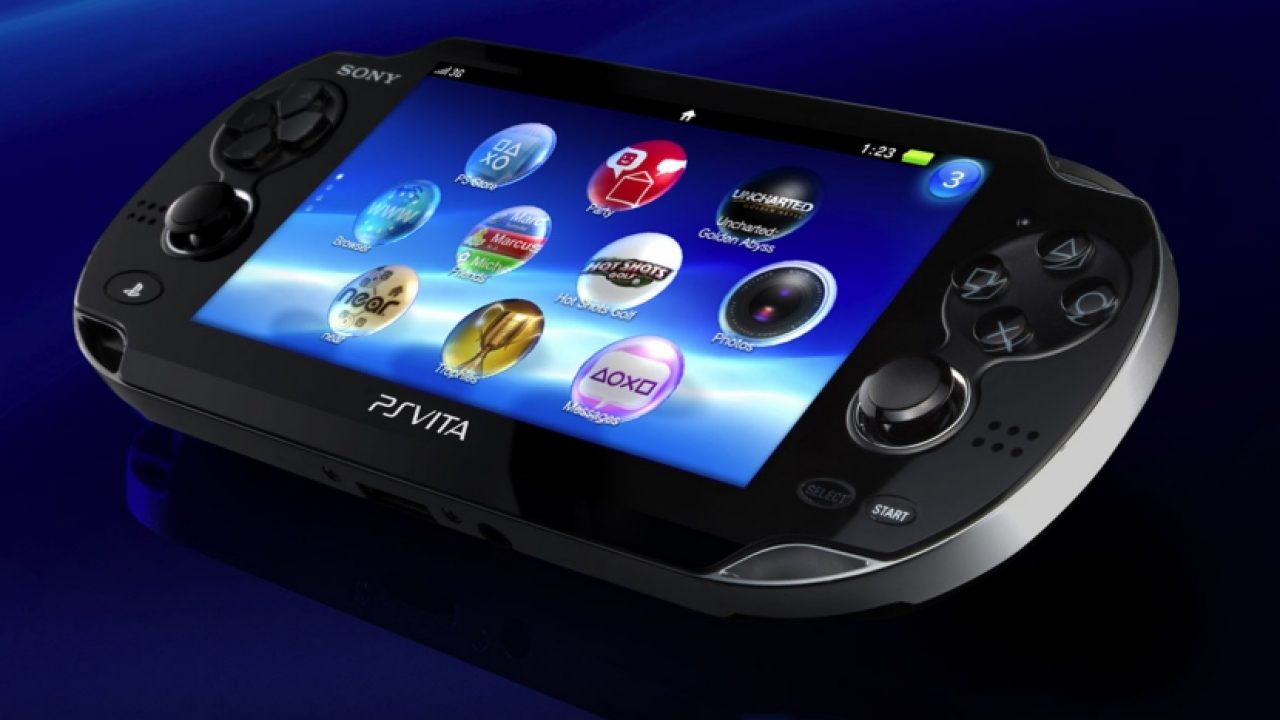 With Sony shutting the gates on the PS Vita storefront on August 27, you can kiss goodbye to downloading any of its games for, well, ever. Yep, it's that simple. Unfortunately, the option of physical media isn't always there for PS Vita as there's a bunch of games that are digital-only that will be lost.
This has presented a major problem for some developers, who weren't made aware of Sony's decision in time and therefore have had to cancel their projects. ScourgeBringer will in fact be the final digital-only game to launch for the PS Vita prior to the store closure.
With this in mind, it's probably a good time to celebrate Sony's handheld endeavors with some of the best PS Vita games of all time, as well as the list of the best PSP games and some of the handheld's hidden gems. Better grab them while you still can, eh?
Also, don't forget to get all the latest details on Sony's new powerhouse console, the PS5, in our full guide.
Complete List Of PS Vita Games That Are Digital Only
---
Age of Zombies
Army Corps of Hell
Battle Rockets
Bentley's Hackpack
Big Sky Infinity
Bodycheck
Boss!
Breakquest Extra Evolution
Chronovolt
Coconut Dodge Revitalised
Deathmatch Village
Delta Strike : First Assault
Die!Die!Die!
Digimon Story: Cyber Slueth – Hackers Memory
Doctor Who: The Eternity Clock
Dynasty Warriors
Earth Defense Force 2017 Portable
Ecolibrium
Floating Cloud God Saves the Pilgrims HD!
Flying Hamster HD
Foosball 2012
Freedom Wars
Frobisher Says!
Furmins
Germinator
Gravity Crash
Hotshots Golf World Invitational DLC
The HD Adventures of Rotating Octopus Character
Indoor Sports World
Jungle Rumble Freedom Happiness and Bananas
Kilka Card Gods
Killzone Bot DLC
Knobswitch
KOI
Lemmings Touch
Let's Fish! Hooked On $
Licky The Lucky Lizard Lives Again
Magical Beat
Malicious Rebirth
Maliya
Meiq Labyrinth of death DLC
Men's Room Mayhem
Mod Nation Racers Road Trip DLC
Monsterbag
Motorstorm RC
Ms Germinator
Muramasa Rebirth DLC
Murasaki Baby
Murasaki Mist Akara's Journey
Nekoburo Cats Block
Ninja Usagimaru: Two Tails of Adventure
Open Me!
Orgarhythm
Pinball Heroes Complete
Playstation All Stars Battle Royale DLC
Playstation Vita Cliff Diving
Playstation Vita Fireworks
Playstation Vita Table Soccer
PulzAR
Puzzle by Nikoli V Slitherlink
Puzzle by Nikoli V Sudoku
Ragnarok Odyssey Ace DLC,
Rainbow Skies theme
Reel Fishing Masters Challenge
Ring Run Circus
Run Like Hell!
Silent Hill Book of Memories Expansion Pack
Sketchcross
Sokoban Next
Soul Sacrifice/Delta DLC
Squares
Stardrone Extreme
Stranded a Mars Adventure
Sumioni: Demon Arts
Super Monkey Ball Banana Spltz DLC
Super Stardust Delta
Surge Deluxe
Table Ice Hockey
Table Mini Golf
Table Top Racing
Table Top Tanks
The Hungry Horde
TXK
Vitamin Z Free Vita
When Vikings Attack!
Z-Run
Zombie Tycoon II: Brainhov's Revenge