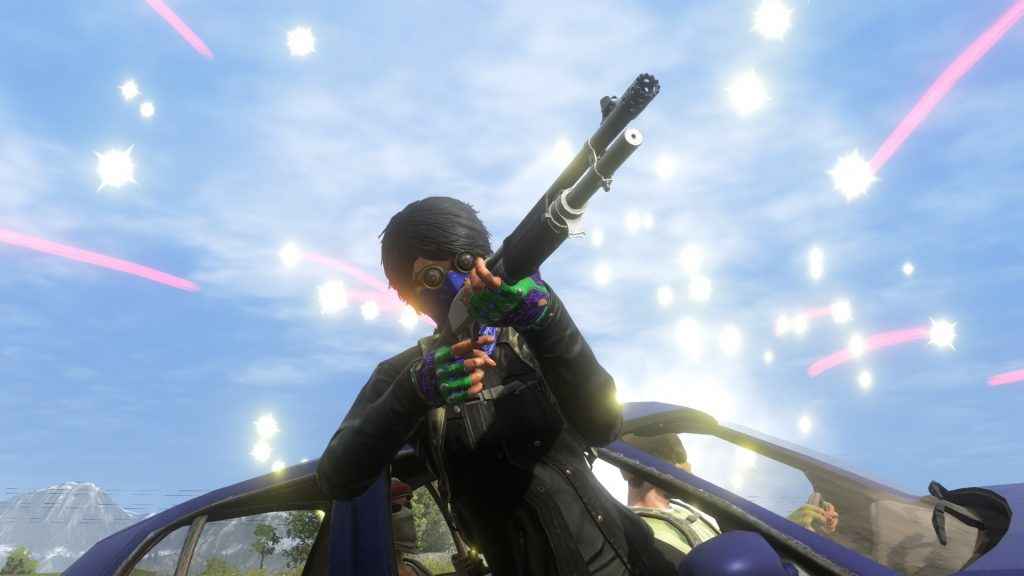 The H1Z1 Battle Royale servers are open on PS4. You can now download the survival game for free to play the H1Z1 beta.
H1Z1 update 1.09 is also available to download at 434.7MB. We're still waiting for patch notes to see what the new updates are. At the moment, players are struggling to get into the game, due to the H1Z1 servers experiencing a lot of traffic!
The open beta for H1Z1 will run for the foreseeable future until later this year when the game will launch in full. This specific version has been designed for the PS4, with updated controls over the PC version mapped to the DualShock 4 controller.
Though the game is free-to-play, there are optional microtransactions for cosmetic items. And you can get a head start with the following H1Z1 bundles.
H1Z1 Starter Pack includes: (£6.19)
Gorilla Warfare Outfit
Animated Gorilla Warfare AK-47
The H1Z1 Standard Founder's Bundle includes: (£23.99 – £21.59 w/ PS PLUS)
Animated Stars Shotgun
Rainbow Unicorn Outfit
Blue Splatter ATV
3 Arsenal Crates
The H1Z1 Deluxe Founder's Bundle includes: (£57.99 – £52.19 w/ PS PLUS)
Animated Flame AR-15
Flaming Skull Outfit
Chaos Offroader
Sarcasm Dance Emote
10 Arsenal Crates
5000 Skulls
H1Z1 Freebie For PS Plus subscribers
Though you can play the new survival game without a PS Plus subscription, if you are a member you'll also receive something free – two exclusive Nemesis crate items, the tactical body armor and explorer backpack!
"We redesigned H1Z1 on the PlayStation 4 to cater to the action shooter fan. It's fast-paced, intuitive,

and its 15-minute matches make for fun, intense sessions," said H1Z1 Producer Terrence Yee. "We

received fantastic feedback during Closed Beta and we are excited for all PlayStation 4 players to finally

be able to experience the intense action of H1Z1: Battle Royale with this Open Beta release."
Want to know what H1Z1 is about before jumping into the beta? Check out the trailer, and our H1Z1 interview.