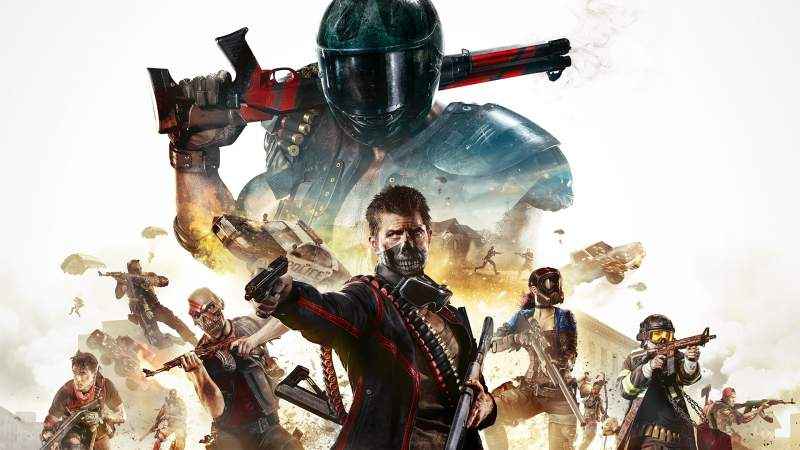 With the last year seeing not one, but two, Battle Royale games arrive, raise hell, and generally become the cultural touchstone for mainstream gaming (PUBG and Fortnite), it's easy to forget that there's another player waiting in the wings. This one is no copycat though, H1Z1 is, in fact, the progenitor for the entire genre.
H1Z1 started life as Daybreak Games' answer to DayZ, a colossal open-world zombie survival game. Yet as development went on, it split into two quite distinct parts. The original idea became Just Survive, but the other half, known as 'King of the Kill', was where Battle Royale was born (and created by none other than PlayerUnknown), and eventually got renamed H1Z1 once more (or H1Z1 Battle Royale)
After a few years of Eary Access on Steam, H1Z1 finally released in February this year on PC, and now the developer has set its sights on a console release with a free-to-play Battle Royale game rebuilt for PS4. Given the current lack of competition for a slightly more 'realistic' take on the genre on PS4 with PUBG still playing out its exclusivity window on Xbox, this could be a crucial time for H1Z1 to expand its player base.
H1Z1 Battle Royale PS4 – Fast, Pure Battle Royale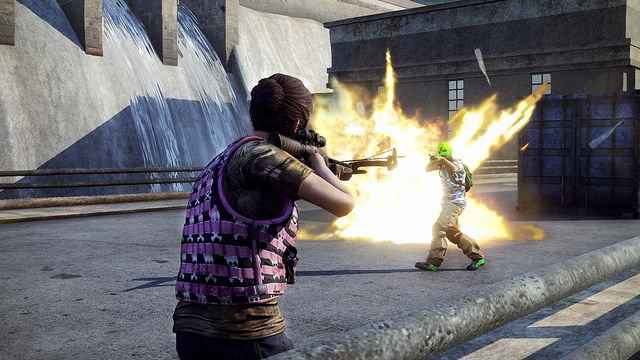 When Daybreak's Eric Correll, Director of Brand and IP, states at the beginning of our interview that the developer has built H1Z1 from the ground up for consoles, he isn't kidding. Sure, the basics are the same. Huge map (10km squared), vehicles, weapons and equipment to pick up, over 100 competitors per game (the PC version goes to 150 players, and Daybreak is aiming to repeat the feat on PS4) and poison gas closing in.
Yet the fussy inventory menu has been stripped out, with players effectively hoovering up items as they go. The majority of weapons and items scattered about the world are basic to start with. The real goodies are found in the air drops (which drop at a rate of one per four players), which encourage players to go on the offensive if they want to get better equipped sooner. They also tier up over time, with better quality loot dropping the longer you go on.
Vehicles are more frequent here than in the base game, which goes well with quicker timers for the gas release on the map. Crafting has been completely nixed. The obvious reason being that it keeps the new faster flow going. This is a leaner, quicker variant of the original H1Z1 Battle Royale, where gearing up takes a couple of seconds rather than ten. It is seeking to be the middle ground alternative for the two most prominent Battle Royale games around. A smart move it would seem.
H1Z1 Battle Royale – Streamlined Chaos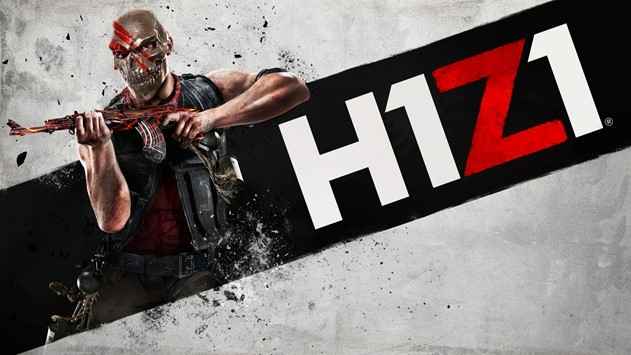 Despite the stripped-down approach to the game's interface and gameplay, Daybreak believes this will be just as full fat as the PC version. The developer is adamant H1Z1 will run at 60fps on PS4 Pro and seems keen to keep that hefty player count and map size intact. The early footage PlayStation Universe was shown didn't give an entirely clear indication of this, but it certainly showed how much quicker this version of H1Z1 is.
Combat is adapted to console controls as well. Daybreak describes it as having 'the steering wheel in the right place', meaning it has to feel right for a controller. The game is usually viewed in a third-person viewpoint to keep an eye on your surroundings better, but when aiming down the sights of a gun, the camera snaps into first-person. Even at this early stage, it appears pretty fluid, especially when combined with quick thinking regarding cover. There's been some weapon alteration to suit this new system, with new scoped rifles being thrown in for good measure. It all adds up to an H1Z1 designed to feel comfortable for console players.
It all adds up to an H1Z1 with a slightly more arcade edge. Each flashpoint I witness is chaotic, with cars flying by, explosions going off, and gunfire at regular intervals. Player numbers are whittled down at an alarmingly fast rate in these moments, and twenty becomes four in the space of 30 seconds as the playing area becomes ever-smaller. Seeing it in action it's clear there's a bit of work to be done still, but the promise of this refit is definitely there. Getting hands on will be the true test, and the first chance of that will be during next month's open H1Z1 beta on May 22.
There's also a closed H1Z1 beta for PS4 starting this month. Sign-up.
H1Z1 Battle Royale – Beyond Battle Royale
For now, at least, Daybreak is focusing on getting H1Z1 Battle Royale onto consoles, but seeing the interesting things it's been adding to the PC version, it'd be good to see that transfer over at some point. Auto Royale launched alongside the main game when it exited Early Access and is an intriguing take on the Battle Royale genre that marries those mechanics to something that resembles Twisted Metal.
H1Z1's Producer Terrence Yee maintains that the developer's current focus on H1Z1 for PS4. He doesn't rule out the new mode arriving at some point though. "We'll get that eventually, that's still in beta on PC, so we're just concentrating on making Battle Royale for PS4 for now".
I then asked if Auto Royale is a sign of Daybreak wanting to continue pushing for variety within the Battle Royale genre "It's something that's the heritage of Daybreak, innovating", Eric Correll responds, "If you look at Everquest, Planetside, and H1Z1, we're always about innovating, trying new things. We're gamers first. Everyone here plays PC and console games and plays new games as they come out. So you look at the things people are trying, you come up with ideas yourself, refine those and it's just fun to do".
H1Z1 Battle Royale – A Point to Prove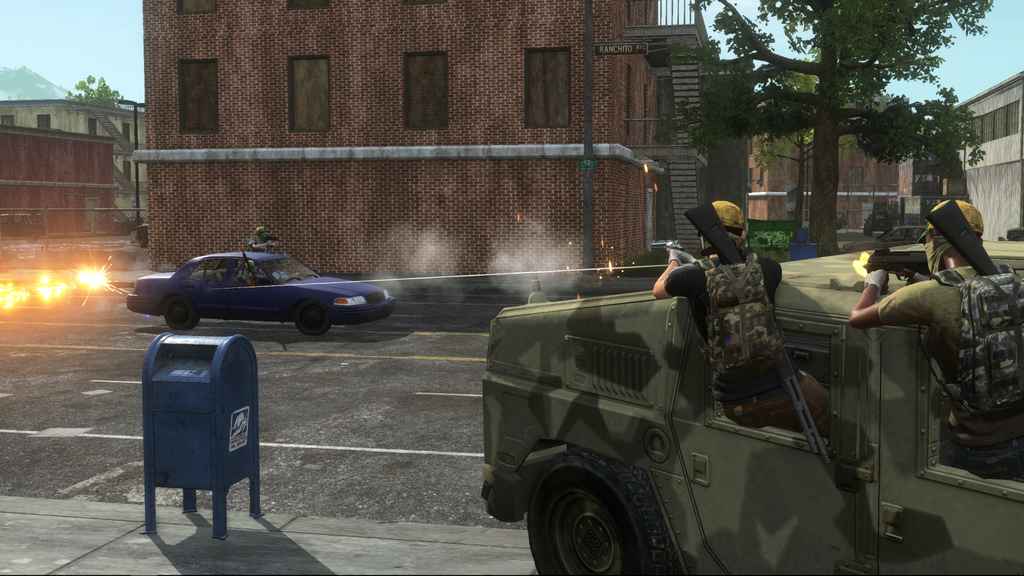 Correll then remarks on how invested the team have become in trying out the console build of H1Z1 themselves. "We've been playing Battle Royale on PS4 internally, and because it's such a shift with all we just showed, everyone is just laughing, and having fun with it, then getting back and talking about how to tweak and turn the knobs and just make it better."
This marks Daybreak's first new collaboration with Sony in some time. Daybreak was, of course, Sony Online Entertainment until gaining independence a few years ago, and still maintains a variety of online titles on the PS4. Yet I wondered if it still felt as comfortable working with Sony to this degree again.
"Yeah, we've always had a great relationship with Sony", says Correll , "We've been working closely with the PlayStation folks, and they're excited by the game. There's no other pure Battle Royale game on the console right now." Correll then adds why Daybreak and Sony are confident of H1Z1 on PS4. "It's going to be free to play, so we're all excited about that because it's free for people to try it out and get a real feel for what a pure, fast-paced Battle Royale action shooter feels like".
Is Battlefield V getting Battle Royale?
It's good to hear the relationship with Sony is still so warm. After all, H1Z1 in its original form was due to arrive on PS4 quite a while ago, but the split from Sony and the subsequent split in the game itself meant that PC had to take priority while they worked out what ticked.Correll reiterates that this version of H1Z1 was always going to come to consoles down the line, but not until the PC version had been let out into the wild.
H1Z1 Battle Royale -Battle or Survive?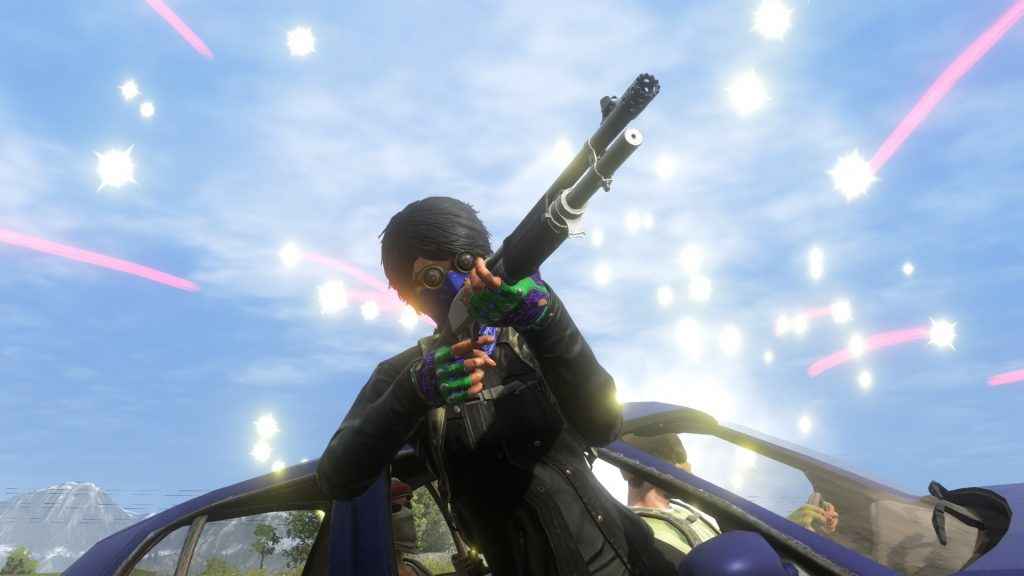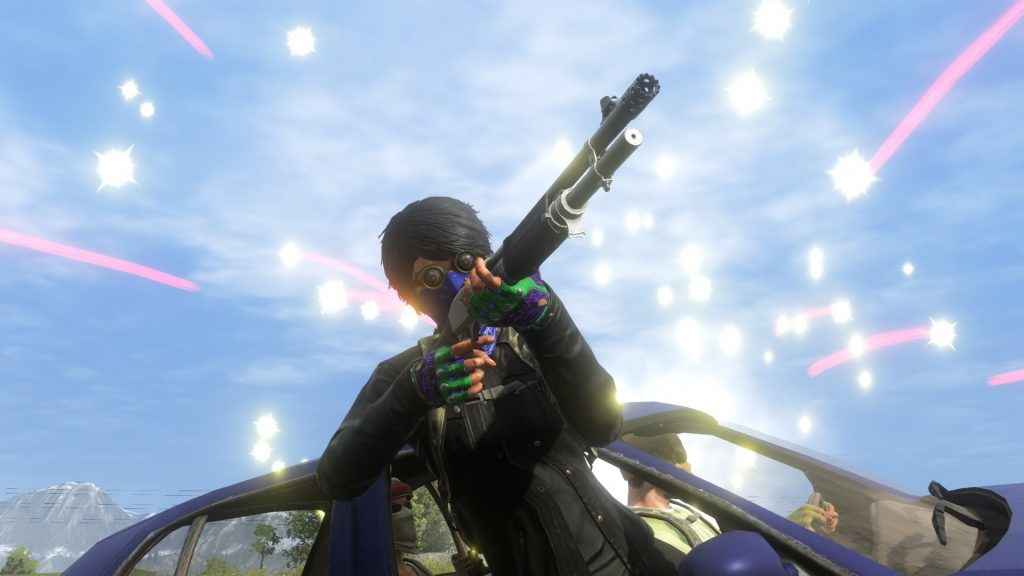 What of H1Z1's Just Survive mode though? Will that ever see the light of day on PS4? "We'll evaluate that on a game-by-game basis", says Correll, "but right now, the focus is on bringing Battle Royale to PS4". That shows where the importance now lies. Fortnite followed the same pattern, starting as one thing before being overshadowed by its Battle Royale mode. It makes sense that Daybreak's focus is on H1Z1 Battle Royale for PS4, that's where the opportunity is.
The competition is limited on PS4 right now, but it's already quite clear that any Battle Royale game coming to the console has to be significantly different to what the hyper-popular Fortnite Battle Royale does in order to carve its own niche. H1Z1 has a better chance than most, and Daybreak seems to understand what it needs to do to cater for this different audience.
The H1Z1 Battle Royale PS4 version is due to release later this year. The H1Z1 beta will begin on May 22, with further details due to be announced shortly.