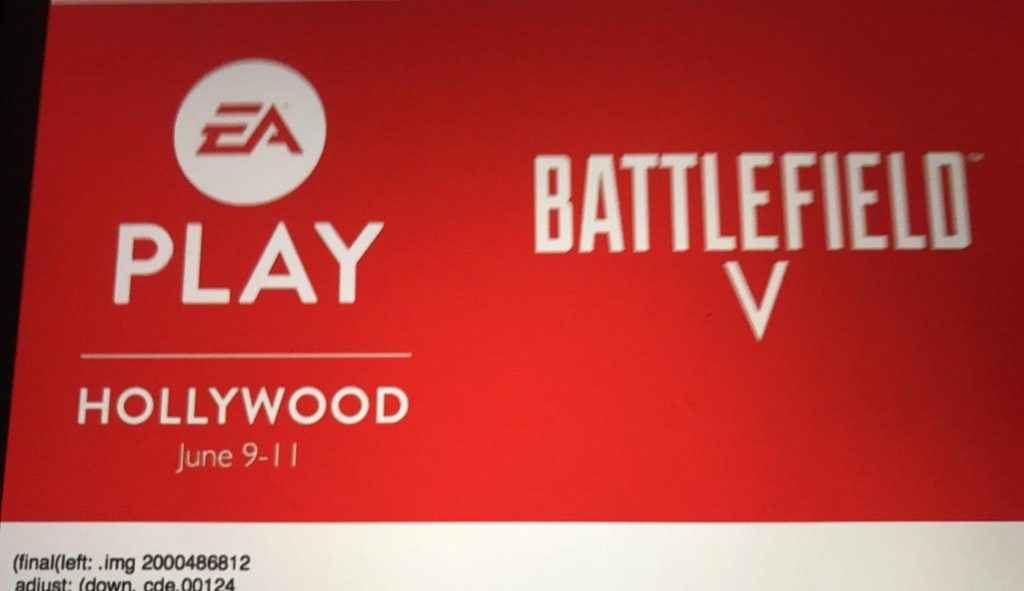 Earlier this week we heard that Activision's Call of Duty Black Ops 4 may have a Battle Royale mode, now it's the turn of EA. According to rumors, EA's DICE studio is looking at implementing Battle Royale into Battlefield 5.
According to VentureBeat, the Battlefield 5 Battle Royale mode is being tested right now, though their source in anonymous. Battlefield 5 is apparently launching later this year and will set during World War II.
Battlefield 5 Battle Royale Being Tested
"DICE is investigating how a massive, last player-standing mode would work with its current mechanics," writes the website.
If true, then it will be first time since Battlefield 1943 that the series has been set during this era. The evidence that the next entry is being called Battlefield 5 emerged from the leaked screenshot below.
Though EA hasn't official confirmed the name of the next instalment in the Battlefield series, it's rumored that full details are about to drop very soon. As well as a rumored Conquest mode, the latest news suggests that DICE is testing the waters with Battle Royale.
The Battle Royale mode has become incredibly popular in recent years with games like PUBG and Fortnite attracting millions of players. The mode involves players trying to survive to be the last man standing.
The rumor is unconfirmed, but with its rising popularity and EA rivals Activision allegedly getting in on the act for Black Ops 4, it makes perfect sense. Battlefield 5 is set to be shown off at the EA Play event ahead of E3 2018, where we're expecting Sony to make some big announcements.