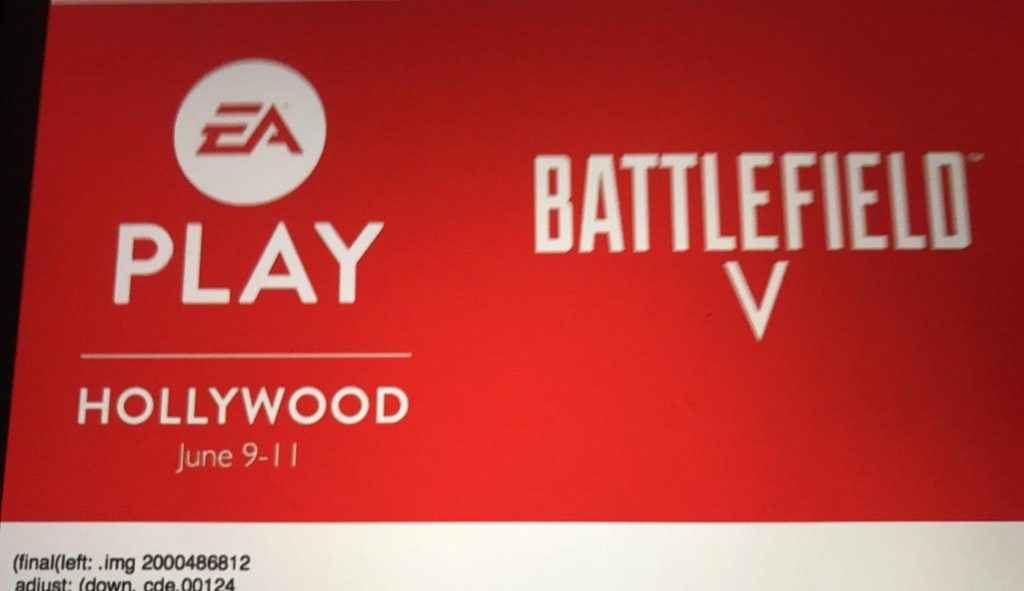 It's no secret that there's a new Battlefield game in development in 2018, and that has extended to speculation that Battlefield 5 is getting to wage war. Rumor has further been hyped by an image that suggests EA Play's event prior to E3 will showcase the shooter.
Appearing on Reddit, the image above could have been photoshopped, but the user claims that it's a banner advertising EA Play. It clearer shows the words "Battlefield V" though doesn't give any further hints at what to expect.
Latest Battlefield 5 News – EA Play Reveal
EA Play is a community-focused event that takes place at the Hollywood Palladium between June 9-11. Fans get the chance to play demoes of upcoming games, enter community competitions and meet with like-minded players from around the world.
EA has already said that it would be bringing its next Battlefield game to EA Play, but hadn't named it. If this banner is real, then it looks like that next instalment is definitely Battlefield 5 as previously rumoured.
There's more rumors surrounding the game that indicate that we could be heading back to World War II for the first time since Battlefield 1942. A leak earlier this month, suggesting that the campaign will be similar in structure to Battlefield 1.
They'll also be lootboxes (cosmetic only) and possibly even co-op play. Stay tuned for E3 2018, when further, official details on Battlefield 5 look set to land!