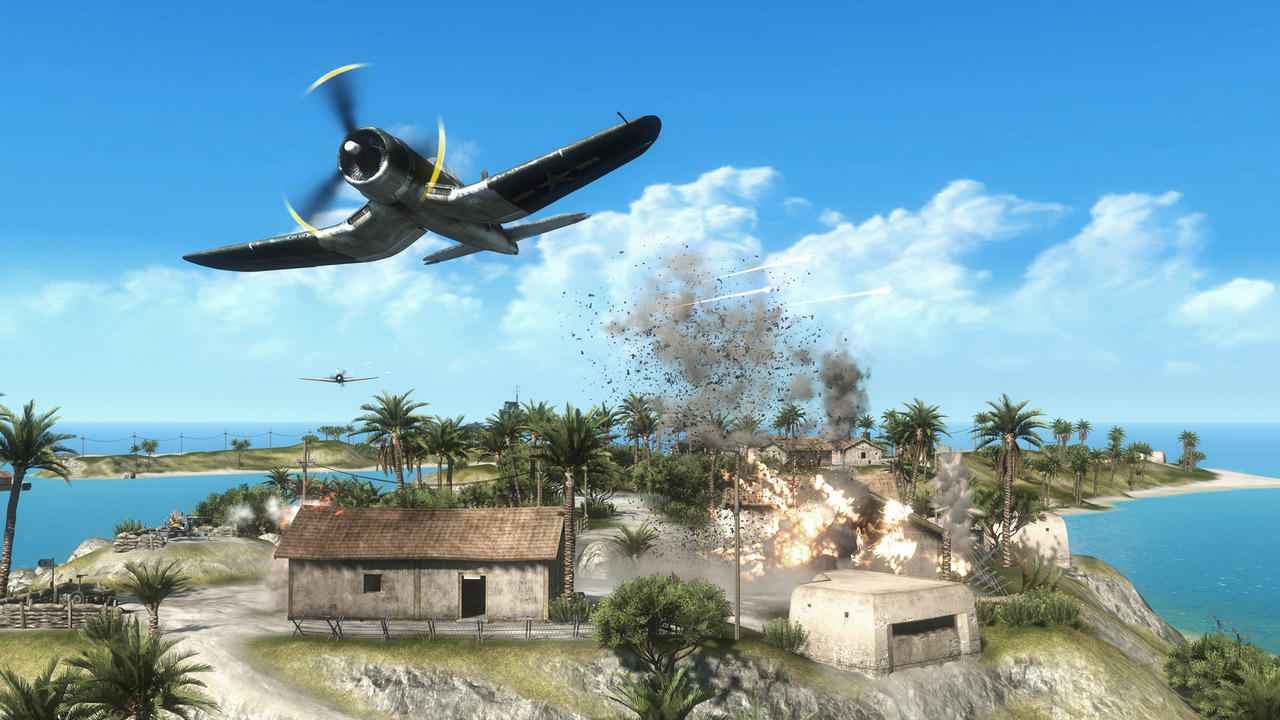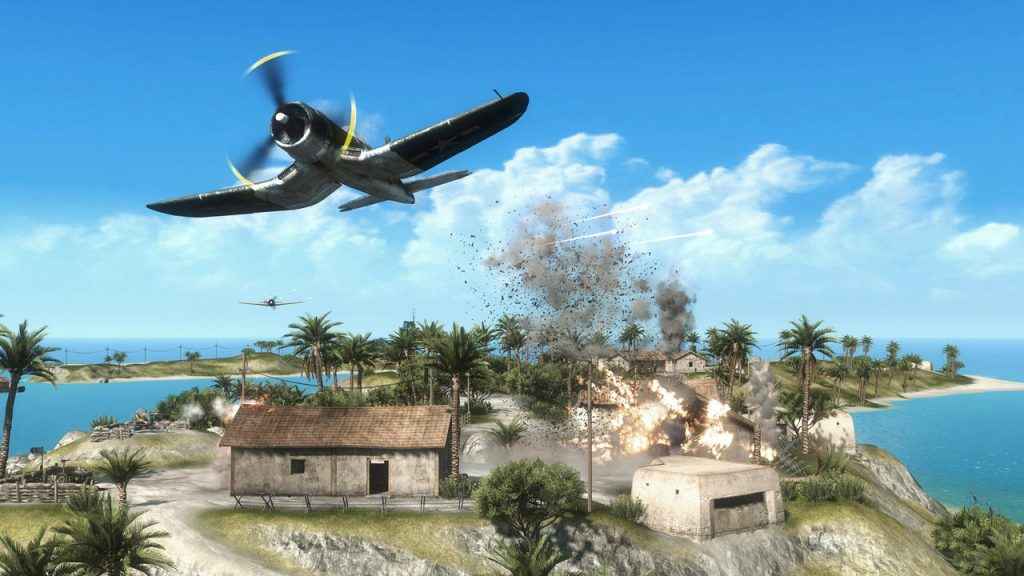 [UPDATE]
We have since learned additional details concerning Battlefield V. We've added those to the article below.
GamesBeat has apparently learned from multiple sources familiar with EA's plans that this year's Battlefield game is Battlefield V, and will be returning to World War Two for the first time since the 2009 version of Battlefield 1942, aka Battlefield 1943 on PS3.
Gamesbeat have allegedly reached out to EA for comment on this, but EA has declined.
The sources back this supposed rumour up with some details, including the fact that it is indeed called Battlefield V (though apparently it was previously named Battlefield 2 in-house at EA). the rest follows,
This is an entirely new Battlefield game and not a remaster of the 2005 Battlefield 2. EA will reveal it soon, and it will launch it before the end of this calendar year.

EA and Battlefield developer DICE decided on this strategy several years ago. They knew they wanted to get away from the modern and near-future settings for a while, but it also didn't want to burn the WWII setting right away. This led the studio to start with WWI knowing that it could always still go to WWII with the next game if Battlefield 1 didn't work out. Of course, that wasn't the case — Battlefield I finished 2016 as the No. 2 best-selling game in the United States, according to the industry-tracking firm The NPD Group.
Other details from other sources include…
Battlefield V's campaign will be much like Battlefield 1, with the episodic short stories following soldiers from around the world.
DICE is trying to maintain some internal consistencies between Battlefield 1 and Battlefield V. Battlefield 1's announcer is set to return.
Battlefield V will have lootboxes, but they are merely cosmetic This is similar to how they worked in Battlefield 1. EA and DICE are likely to make a big fuss about how this isn't pay-to-win. Such was the backlash to Star Wars Battlefront II.
Players will now be able to go prone on their backs, in a similar manner to 'going prone' in Ubisoft's Tom Clancy's Rainbow Six: Siege.
Cooperative play is something that DICE is working on for Battlefield V. The leak suggests that this is a separat mode that puts squads of players through "randomly generated Conquest missions." It is possible that DICE could still expand the scope and scale of this mode. No confimation of if this will support splitscreen at present.
Oh, and there's also a supposed leaked photo of the dev build title screen from Reddit that confirms the Battlefield V name. it was discovered by YouTuber Drakesden, who has a solid history of spreading Battlefield-related information.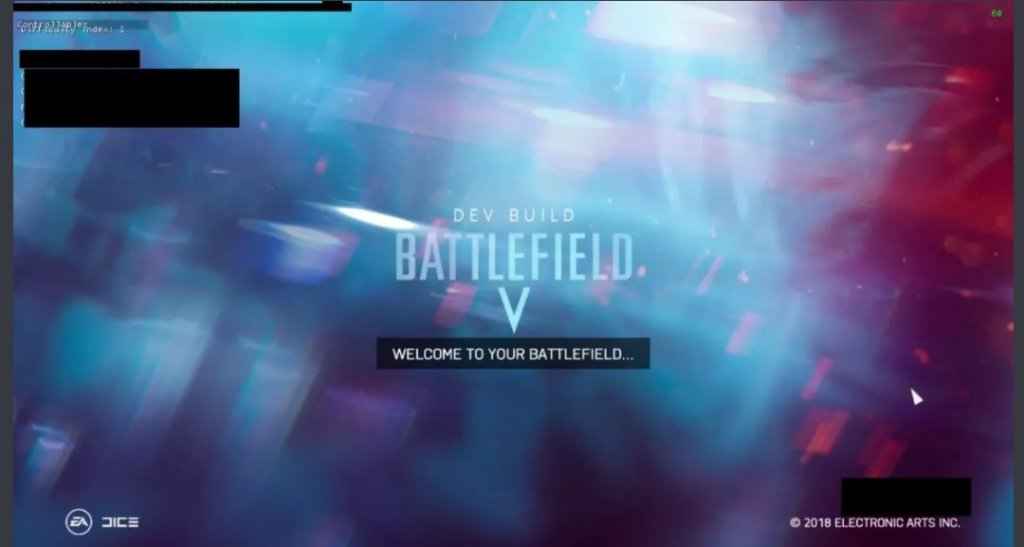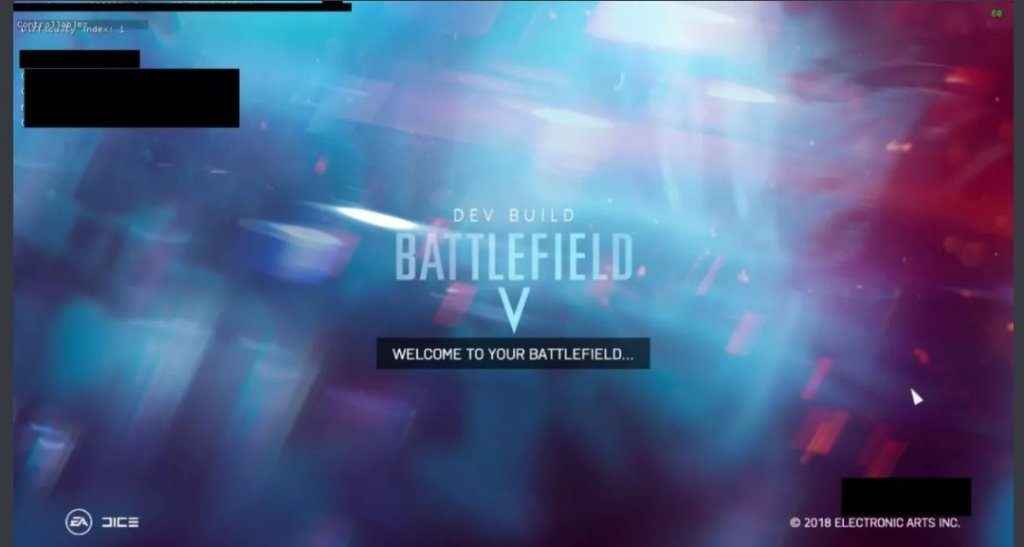 It doesn't sound like an unlikely thing. Battlefield 1 did well going back to basics, so a return to the war that created the Battlefield series seems like a no brainer. More so when Call of Duty will likely not be returning there itself this year.
The sources also state that the rumoured Battlefield Bad Company 3 is not in the frame, but DICE are aware of fans wanting it, and is keeping a potential sequel on the backburner in case it needs to make another strategic shift in the future. Smart.
This leak comes hot on the heels of a comic book listing revealing the existence of Plants vs. Zombies: Garden Warfare 3. Not a the greatest time for EA's secrets.
We'll have more on this as and when it develops.